Welcome! It's a pleasure to meet you.
Our business was founded over 50 years ago by the creative and wonderful minds of Steve and Judy Brown. It still stands in its original location, just a block from L.L. Bean. On the first floor, you will find a showroom full of jewelry we have designed and created ourselves, as well as collections from jewelers we deeply trust and admire.
Upstairs is our workshop of jewelers and goldsmiths. While you are browsing and shopping, you might be lucky enough to hear their tools at work. They are likely creating a custom design dreamed up by a customer, or fine tuning a new addition to our Brown Goldsmiths Signature Collection.  We hope you pay us a visit and try on jewelry, ask questions, and request to tour our workshop. We want you to know all aspects of our business to ensure the best experience for you.
We invite you to start your journey here.
It only makes sense for you to do your research before diving into a fine jewelry purchase. Many of our services and benefits are listed below. Please do not hesitate to call us or stop in if you would like to know more about any of these offerings.

Appointments
We offer appointments in store and virtually. We recommend an appointment especially if you have a particular idea or gift in mind. This allows us to give you the attention you deserve, as well as prepare some ideas just for you.

Appraisals
Appraisals put a replacement cost on your jewelry for insurance purposes. It is peace of mind for those "what if" scenarios, and we are happy to guide you through the process on site.

Shipping
Knowing that your jewelry purchase is not only valuable, but sometimes very time sensitive, we offer several option for shipping. With FREE shipping, you will receive your purchase within 10-14 days. For $15, we will ship for a 3 day delivery. And, if you are local or passing through, you can always stop in to pick up and say "Hi!"

Onsite Repairs
We specialize in all kinds of jewelry repairs right in our upstairs workshop. Please call ahead for an appointment and we'd be happy to examine what needs fixing and provide you with a cost. Please expect a two week turnaround for your job.
Bridal Benefits of Brown Goldsmiths

Something Borrowed Program
We all know the saying, "Something old, something new….", but we're not talking about asking your cousin for her purse for your wedding day. When you buy an Engagement Ring with us, you may borrow jewelry to wear on the best day of your life. It's true! Complete your perfect look with extra special accessories.

Stud Giveaway
Anyone who buys an Engagement Ring from us is entered to win Diamond Studs on Valentine's Day. As you are planning your wedding day, or maybe even looking back at photos of the event, you might get a phone call from us with quite a treat!

Jewelry Care Plan
Taking care of your jewelry goes a long way in maintaining its value with your changing lifestyle. We offer a jewelry care plan for every Engagement Ring in our store. This small initial investment added to your ring purchase is worth a lifetime of care.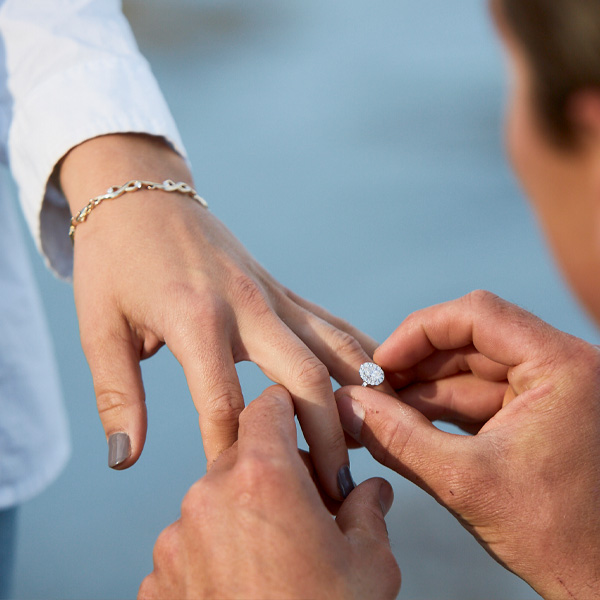 We hope to see you soon!
Fine jewelry is a lifelong investment. It speaks to you, your family, and your traditions and values. We look forward to getting to know you to start a friendship, above all else.
Store Hours:
Tuesday – Friday 10am – 5:30pm
Saturday 10am – 4pm
Closed Sunday & Monday