Designing jewelry is our passion.
Designing custom jewelry is our joy.
There may be times when you walk into a jewelry store and don't see exactly what you want in one of the showcases. Or, perhaps you have inherited a piece of jewelry that has sentimental value but doesn't fit your style.
Working with our team on a custom piece is one of the most engaging, fascinating, and ultimately satisfying jewelry experiences of your life.
Our custom design process is completed in 3 interactive steps: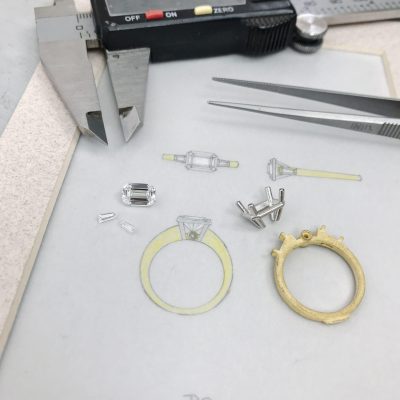 1. Dream & Design
We start by listening to what inspires you, reviewing any photos or sketches that you bring in. If you aren't sure of what you want, we will guide you through a process of looking at many pieces and designs to collaborate with you on the concept to help you imagine the possibilities. See your dream come to life in hand-drawn sketches or professional, photo-realistic 3D renderings, detailed down to every gem, curve and color. We work with you, adjusting the design until you see exactly what you want.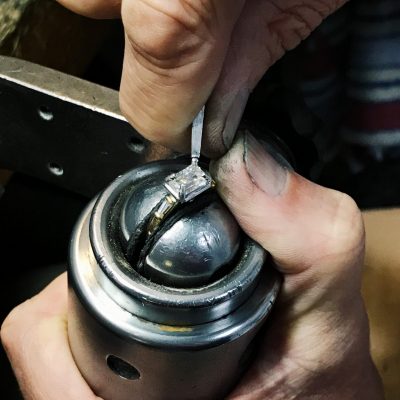 2. Craft & Create
Your custom design is created by our team of jewelers in Brown Goldsmiths' upstairs studio. Our experts carefully set the gemstones and meticulously hand-finish the design to bring out every detail. With over 50 years of creating jewelry, our workshop is outfitted with the latest equipment and expertise to create your special piece. During the process, we can email you photos of your piece being crafted. It's exciting to see it come to life.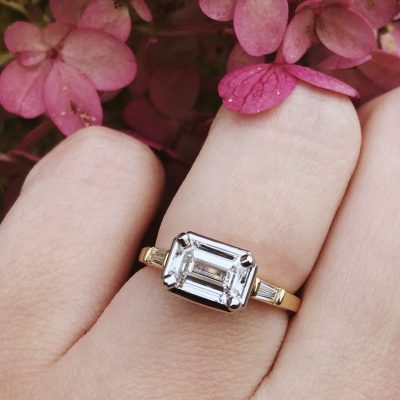 3. Treasure
Your piece of jewelry will be uniquely yours. You will smile with pride when you wear it. It will hold special meaning for you and your loved ones to pass down for generations with wonderful stories and memories attached to it. Our hope is that it becomes an heirloom and a treasure for decades to come.
Note: Most custom design pieces take 4-8 weeks for completion.