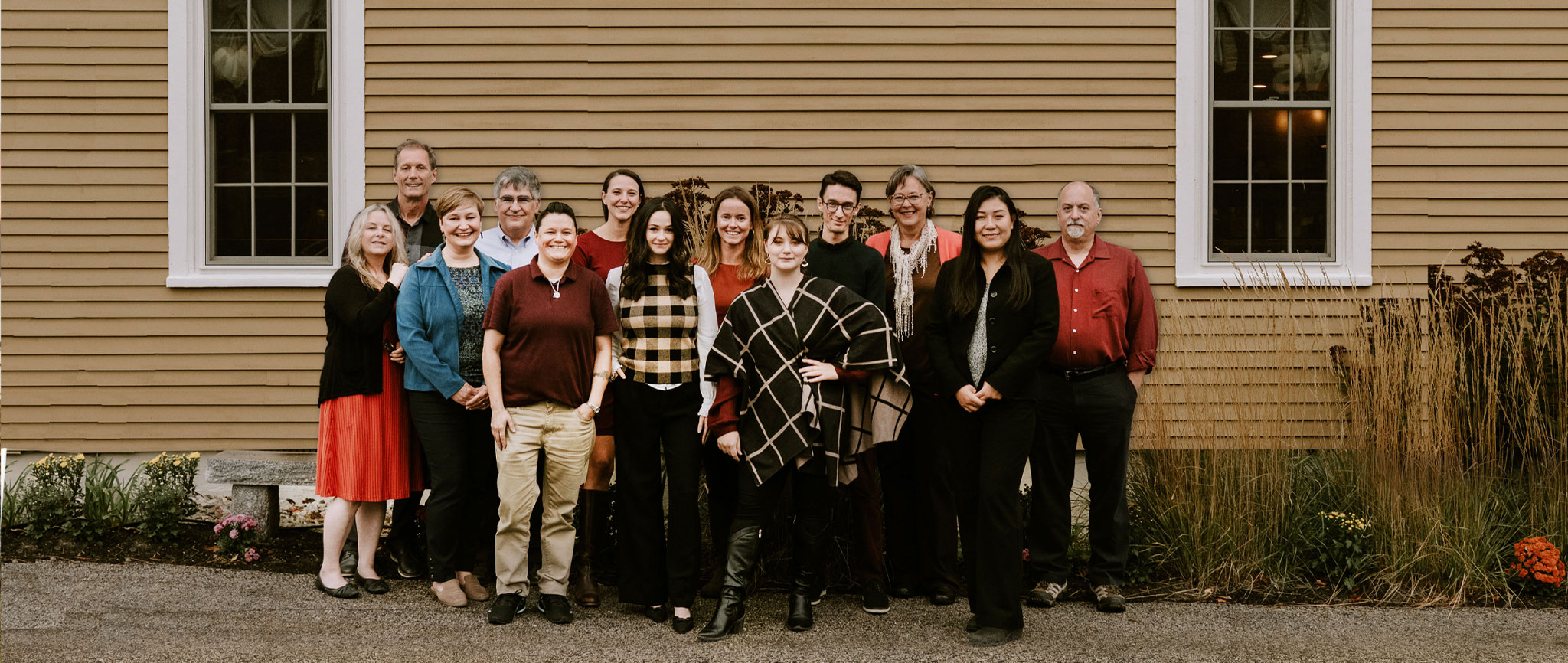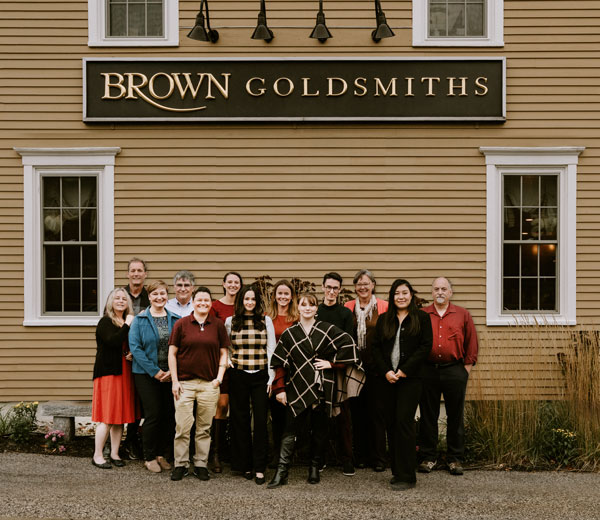 Front Row: Krista, Ash, Serena
Middle Row: Kathy, Shannon, Allie, Nicholas
Back Row: Deane, Andrew, Abbie, Julie, Alisa, Mike
Not pictured: Scott
History. Craft. Heritage. Tradition. We make it personal.
At Brown Goldsmiths, our tradition is making it easy for clients to understand and enjoy elegant, heirloom quality jewelry. Why are some jewels more expensive than others? What kind of design will fit my loved one's personality? Can we remake this inherited piece into something that fits me? These are questions that can feel overwhelming, but the expertise, creativity, and personal attention we bring to every relationship makes the experience not only easy, but delightful.
Shop with us today, and you'll begin a relationship that lasts for generations.
Expertise
Having 3 certified gemologists in our shop and studio means we care enough to know gems to an extraordinary degree. We also have 6 microscopes in our one location, 4 of which are gemological microscopes. Why? Because the complex and detailed work we do requires up-close scrutiny – of gemstones, to identify them or verify their stated identity; to craft tiny components; and to inspect the security and condition of gems and their setting.
Selection On Site
In addition to our world-renowned custom work, we have a distinctive selection of jewelry designed in-house, as well as creations by jewelry designers and craftspeople that we admire and respect. We have something special here for nearly everyone at almost any budget.
Making You A Star
In the end, everything we do is about making you a star in the eyes of the world, and, especially, in the eyes of your loved ones. All of our knowledge, all of our creativity, all of our personal attention, are focused on your precious gems… and your precious relationships.