Sparkling Surprises
Shop A Few of Our Favorites →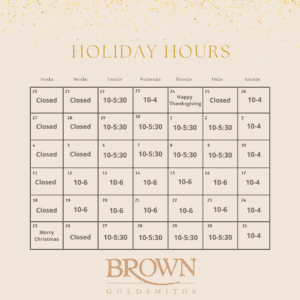 Plan Your Holiday Shopping
We have extended our holiday hours, especially the two weeks leading up to Christmas. Find a time that works for you, and please don't hesitate to call ahead with specific ideas in mind. We can have them ready to view and ease your shopping.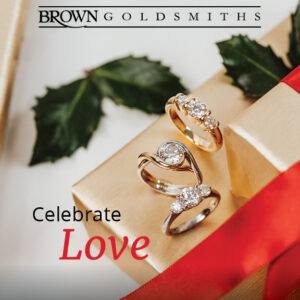 Browse Gift Ideas
Our "Holiday Wishbook" is the perfect way to get inspired (or drop that hint) for your gift-giving. From Diamonds to Pearls to Engagement Rings and more, flip through our different collections.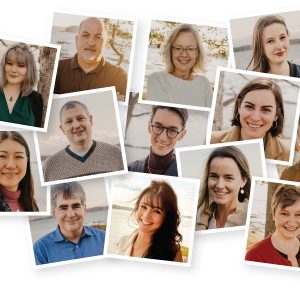 Join Our Team
We're always looking to add smiling faces to our crew. Whether you have fine jewelry experience or simply an interest in working with us, please get in touch.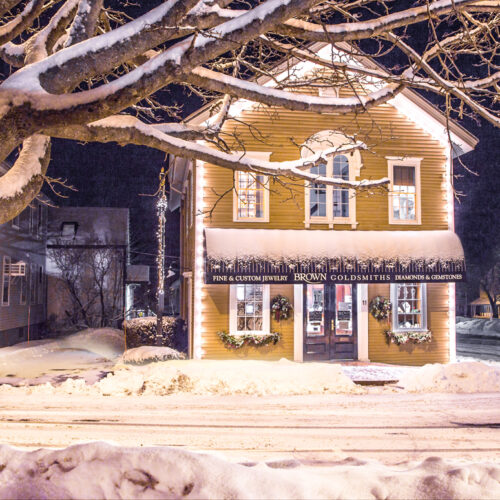 We love what we do.
Since the late 1960's, Brown Goldsmith's jewelry shop has been creating signature, custom, and one-of-a-kind jewelry in Freeport, on the Coast of Maine. In our studio, we work with Platinum, Gold, Diamonds, Sapphires, Tourmaline, and more. The relationships we've built since are incredible.
You will find the Brown Goldsmith's fine jewelry shop located in the heart of the Freeport, Maine outlets and locally owned shops. Rings, bracelets, earrings, and necklaces are crafted every day on site… your designs and ours. The shop is a showcase of our Signature Collection and one-of-a-kind pieces. Our jewelers, gemologists and veteran staff will help to provide you with a jewelry experience of which we are collectively proud.
We'd love to meet you in person in our showroom on 11 Mechanic Street, a block from L.L. Bean. Please don't hesitate to contact us with questions to begin your jewelry journey.