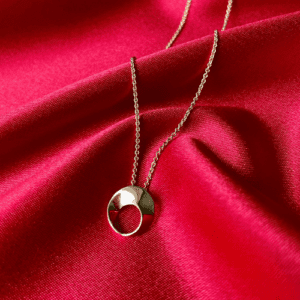 Our Holiday Gratitude Contest
Some of life's most precious treasures are the special people who touch our lives. In this heartfelt holiday contest, we invite you to celebrate and honor those extraordinary individuals to win a Mobius Twist Pendant Necklace for you and your loved one.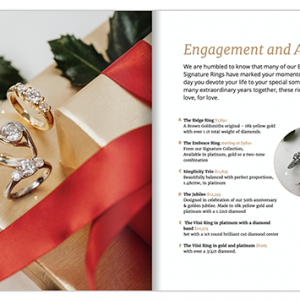 Winter Wonderful
We created this flipbook with love, for love. Flip through for fun. See what we create in our workshop. Get excited for your next purchase. Let it inspire a custom jewelry project for the winter. Enjoy.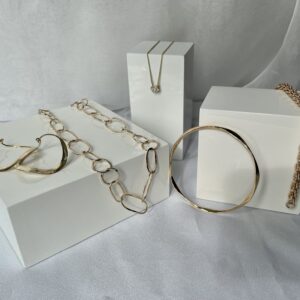 Sparkling Moments, Timeless Traditions
Gifts of jewelry transcend beauty. They mark the occasion for years, and generations, to come. This holiday season, we've started a list of wonderful gifts  that will live with your family's jewelry collection, as well as their memories.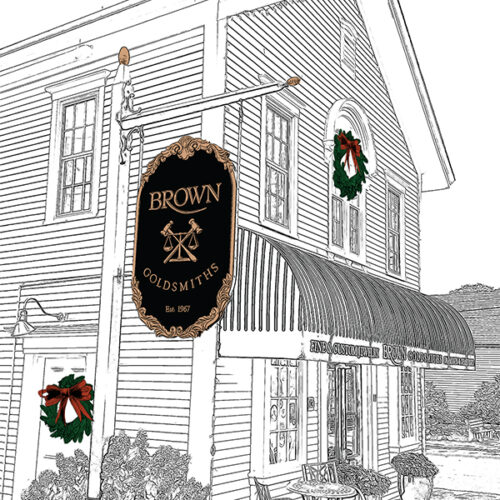 We love what we do.
Since the late 1960's, Brown Goldsmith's jewelry shop has been creating signature, custom, and one-of-a-kind jewelry in Freeport, on the Coast of Maine. In our studio, we work with Platinum, Gold, Diamonds, Sapphires, Tourmaline, and more. The relationships we've built since are incredible.
You will find the Brown Goldsmith's fine jewelry shop located in the heart of the Freeport, Maine outlets and locally owned shops. Rings, bracelets, earrings, and necklaces are crafted every day on site… your designs and ours. The shop is a showcase of our Signature Collection and one-of-a-kind pieces. Our jewelers, gemologists and veteran staff will help to provide you with a jewelry experience of which we are collectively proud.
We'd love to meet you in person in our showroom on 11 Mechanic Street, a block from L.L. Bean. Please don't hesitate to contact us with questions to begin your jewelry journey.