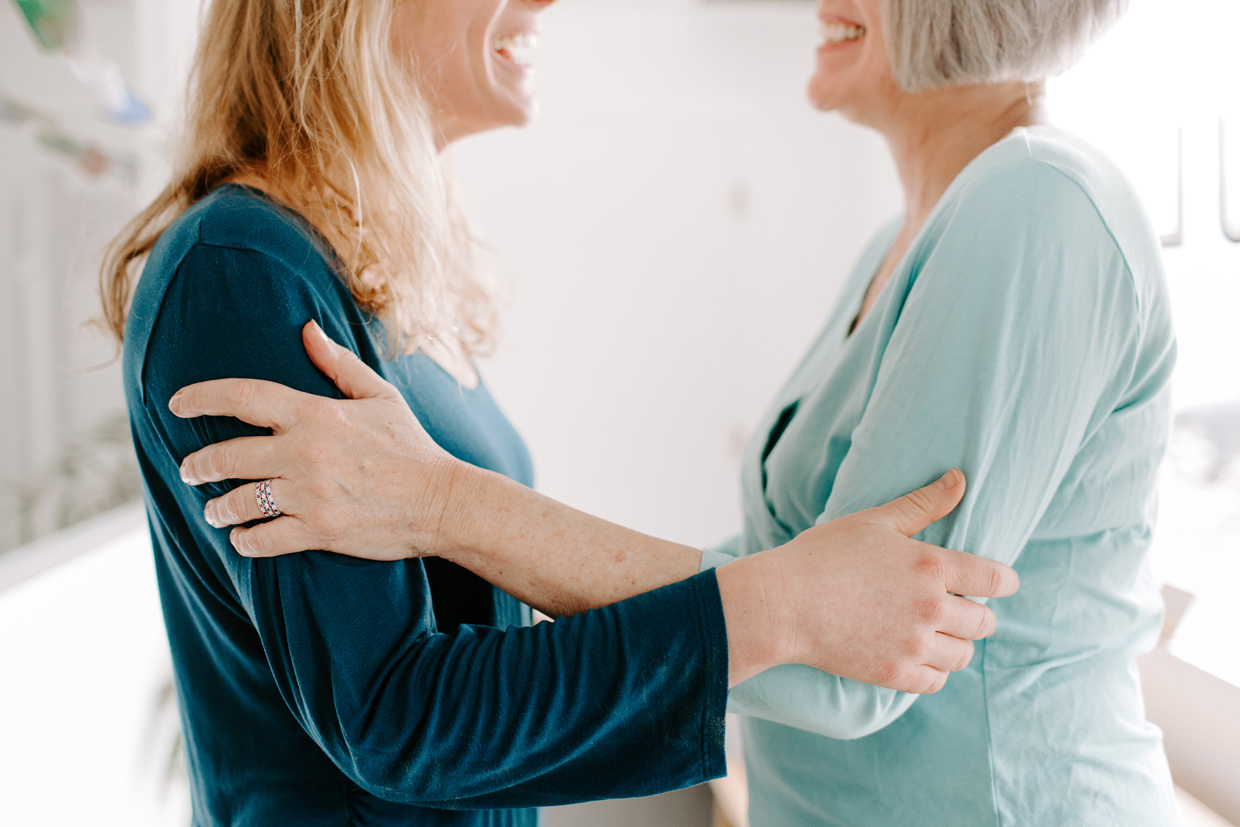 Our Process in Creating an Heirloom
on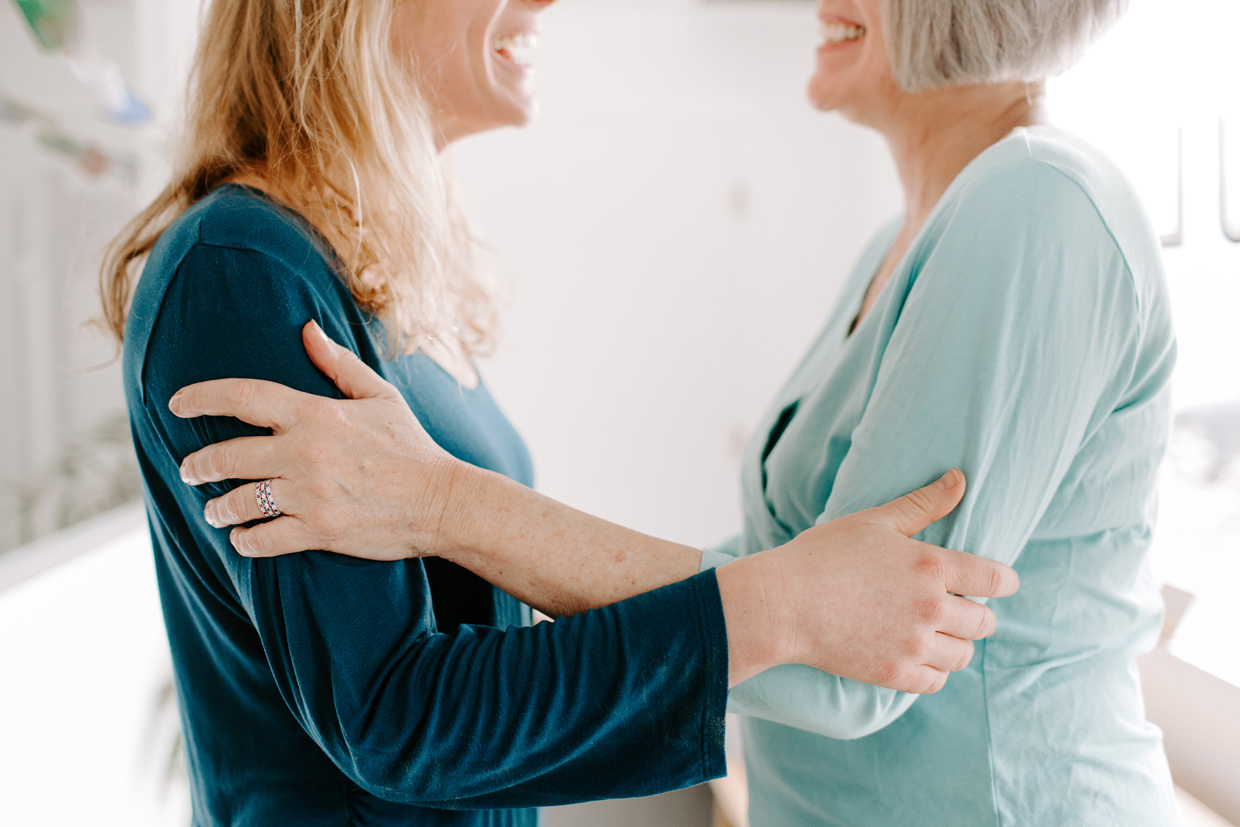 Generally speaking, an heirloom is "a valuable object that has belonged to a family for several generations." This could be a piece of furniture, an instrument, a work of art, or jewelry.
To us, it is a standard to which we hold all of the jewelry we create and design in our store. It is a process that starts as soon as we receive a gem (from you or a trusted supplier). It is only complete when our customer walks out of our business knowing their grandchildren and great-grandchildren can one day wear the heirloom with pride.
---
How The Heirloom Restoration Process Works:
Step 1 – The gem. Oftentimes, our customers bring in loose gems they have bought or inherited, or they will ask to take an existing piece apart. We also carefully select gems from trusted suppliers who align with our mission.
Each gem is thoroughly inspected for quality, clarity and durability. We take into account its existing state as well as how it will maintain and keep these qualities with time and wear. In some cases that leads us to recommend polishing or repairing its cut. You might be surprised to know that even with the relationships we have built with our trusted suppliers and their understanding of our standards, often times after requesting specific qualities we still reject 20-25% of those gemstones.
---
Step 2 – The design. Working with you, we only recommend the most durable and safe designs while still maintaining the beauty and meaning. We have strict design standards by which we abide. With you, we explore setting options, wear ability, prong size, comfort, materials (gems and metals), and repair ability. This helps you to understand if this piece will be "accessory quality" or "heirloom quality." Material and design choices will ultimately be the key factors in maintaining the jewelry and its ability to be passed down through generations.
The rings came to us looking rather thin and fragile.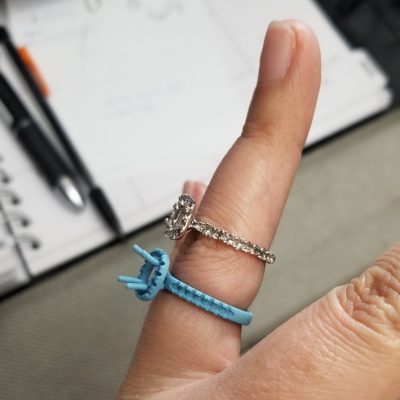 With the help of CAD, we created a model to bulk up the longevity without losing the delicate feel.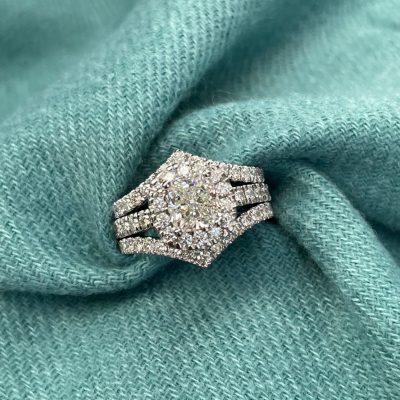 The finished product. A durable and gorgeous wedding set to be worn for decades.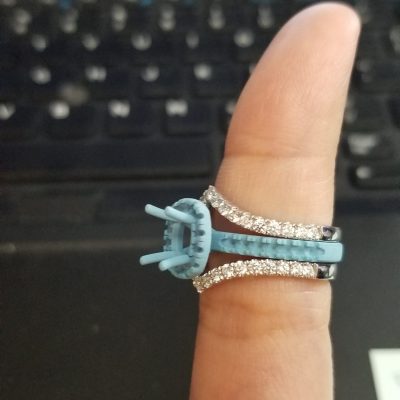 A more substantial framework was created by changing the metal and adding larger prongs and underneath support.
*Our customer brought us her wedding set that was in major disrepair. She still loved the design but was disappointed with its durability. Diamonds had fallen out and the metal was worn down to nearly nothing in some areas. We modified the rings for more security and strength. In doing so, these rings will last well beyond the originals.
---
Step 3 – Creation. Our skilled jewelers and CAD designer collaborate throughout the process to incorporate each others strengths and specialties offering you the very best that we can produce.
---
Step 4 – Wear, tear and repair. Jewelry is meant to be worn and loved and worn with love! It is not indestructible. We encourage you to have your jewelry cleaned and checked every 6 months. Think of it as a check up at the doctor's office. The smallest repair could mean years for the jewelry and being able to gift it even further down the road.
---
Using these steps as a guideline is how we help you to define a piece of heirloom jewelry to treasure in your family for many many years. Our favorite stories are the ones with a jewelry design we helped to create and we know we will see down the road. Sometimes just a check and a cleaning or maybe a touch up, but always with a richer story behind it.
We'd love to help you make sure your jewelry will be enjoyed for years to come. Stop in any time to discuss any concerns or dreams you have for your treasures.