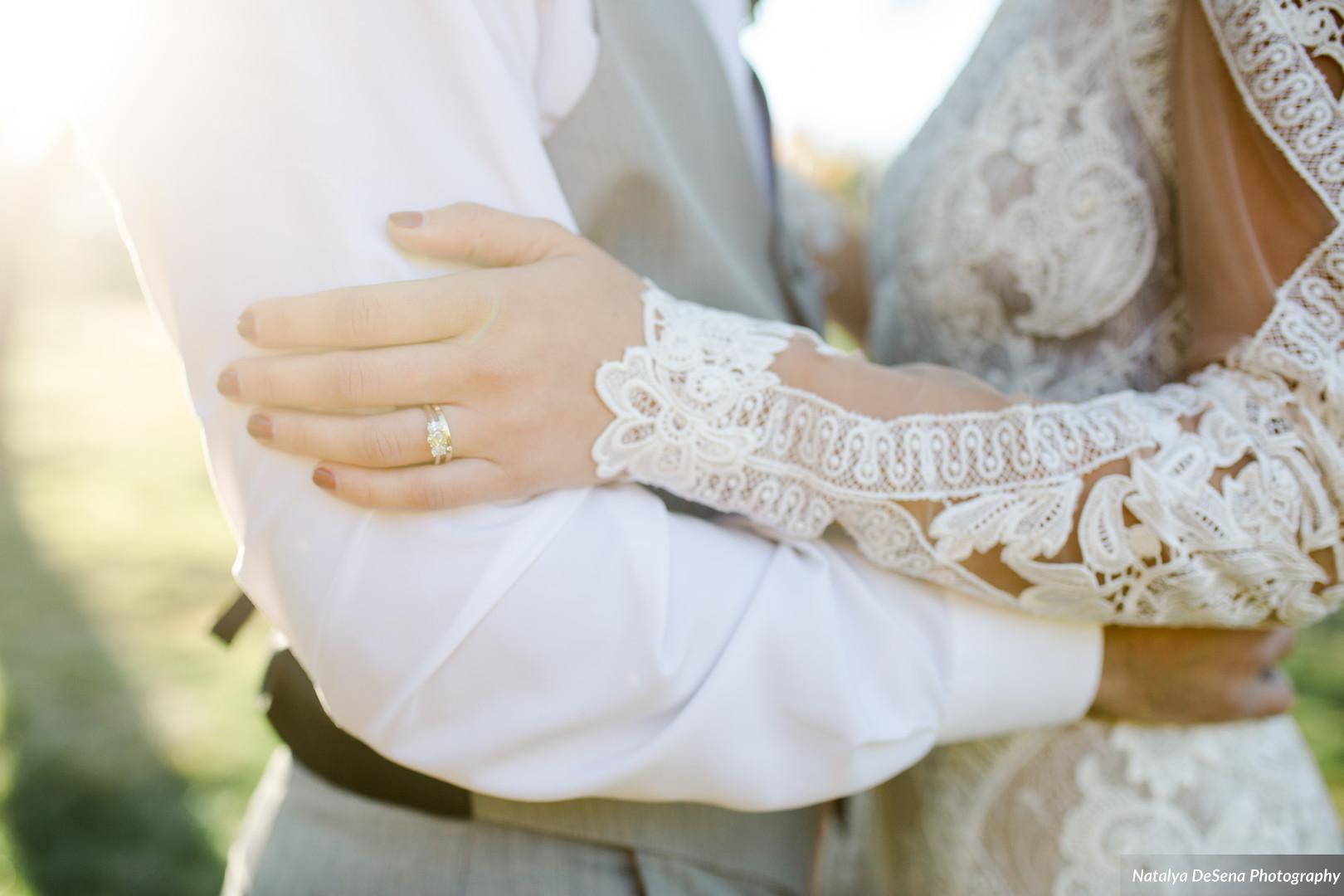 Her Engagement Ring Style
on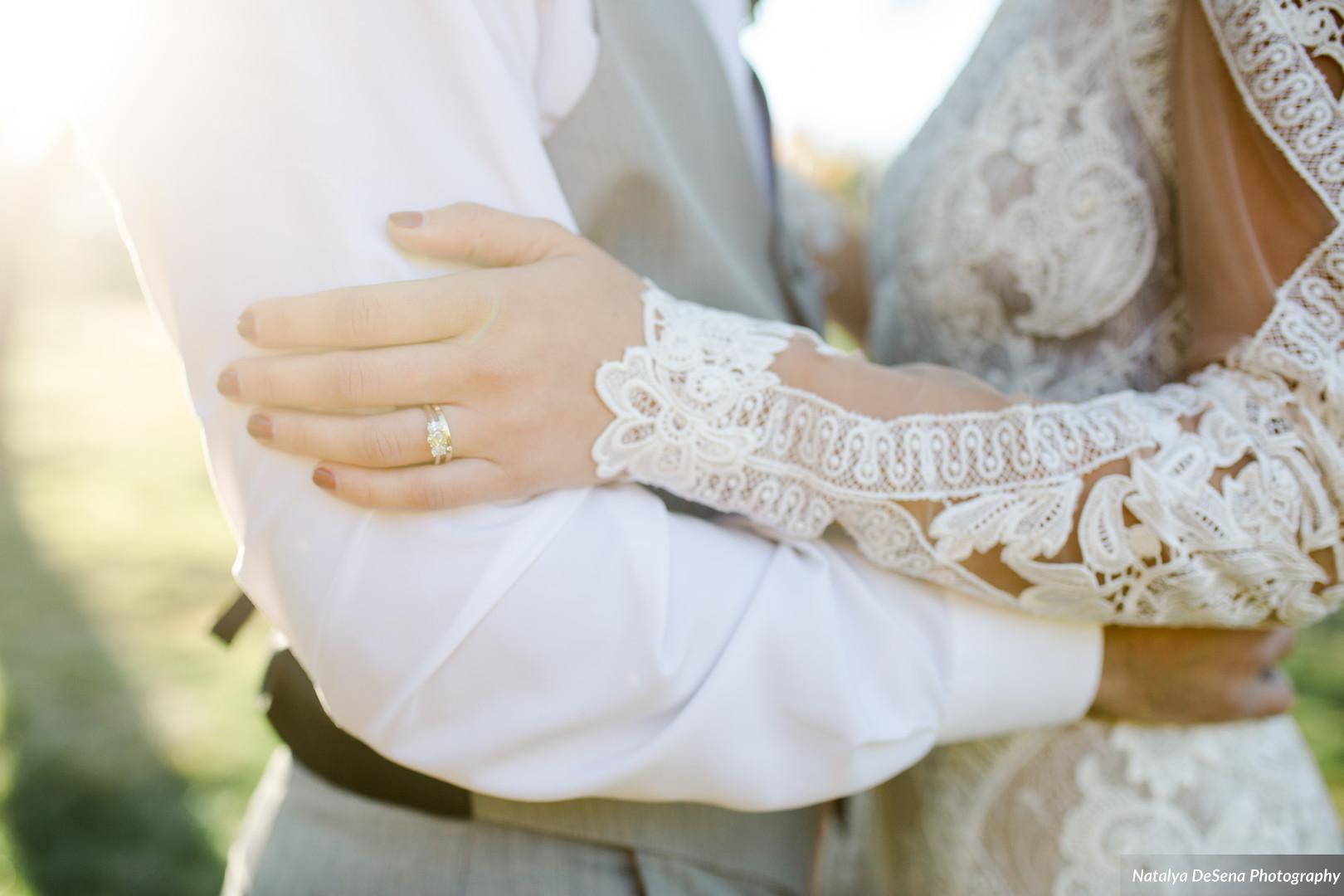 Whether she loves to sail and ski, brunch and shop, garden and read, or a combination of many of these activities, we have some ideas about what kind of rings might knock her socks off! Not only have we taken note of our actual customers and their interests and hobbies, we also regularly study and inform ourselves on popular and recent trends in the world of engagement rings.
ROMANTIC:
Whimsical
Passionate
Tender
Perhaps this bride has dreamed of her wedding since she was a little girl. We see sweeping fabrics, candles, lace, neutral tones and soft flowers. She is the type who will love any ring you give her, no matter what, because that is what it all about. Trust and love and romance.
MODERN
Ahead of the game. This bride to be loves to stand out, might have a healthy appetite for attention and always looks awesome with a style of their own. Consider different center stones with an interesting cut. We would recommend a sapphire (any color) or colored diamond. Get creative with this one!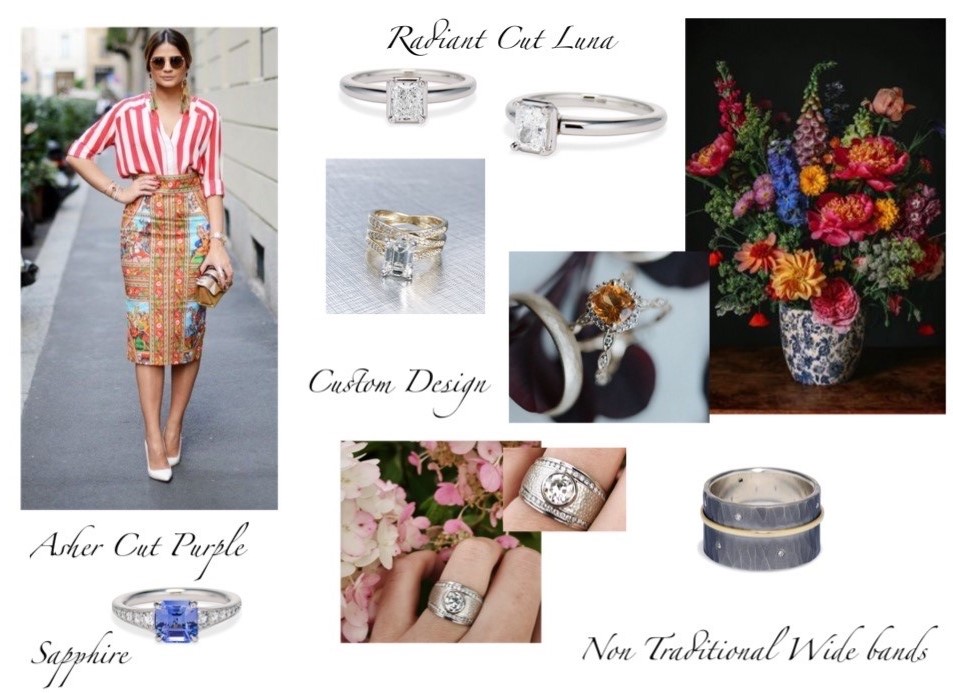 SIMPLE
Minimalist
Clean
Uncomplicated
You can't go wrong with a solitaire diamond engagement ring for this bride who values a "less is more" lifestyle. The beauty of these rings is their versatility. Have fun with a multi-stone wedding band or keep it equally as simple and stylish with matching metal.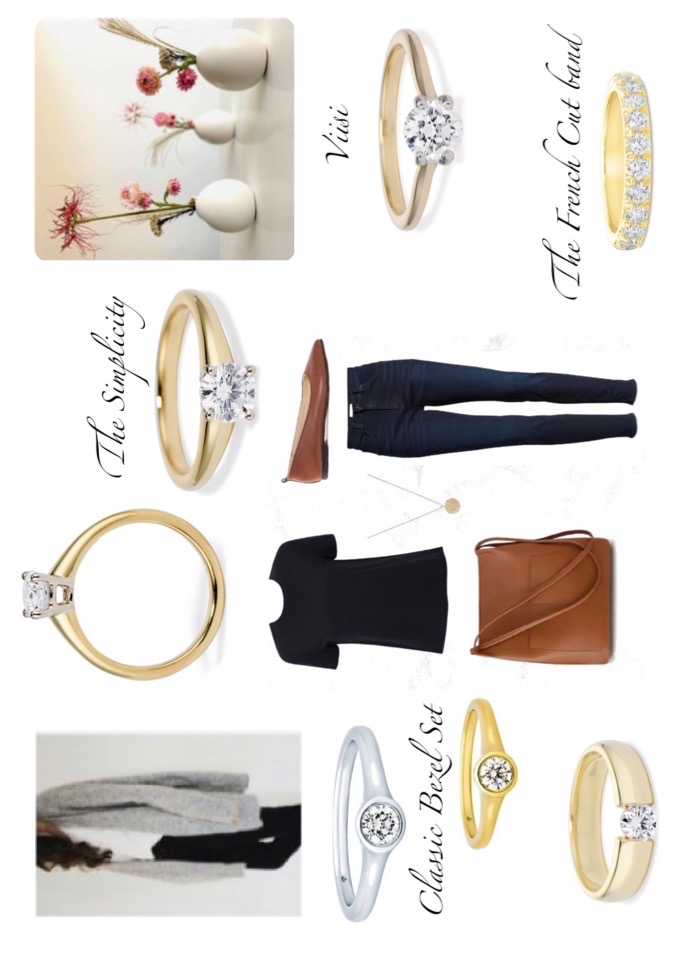 CLASSIC
This bride might be sort of an amplified version of the "Simple" bride. She likes to keep things uncomplicated but also enjoys a little extra "something" every once in awhile. Enter our three stone engagement rings and diamond shanks. These details add just a touch of detail and intrigue without being flashy. Still stylish and always elegant.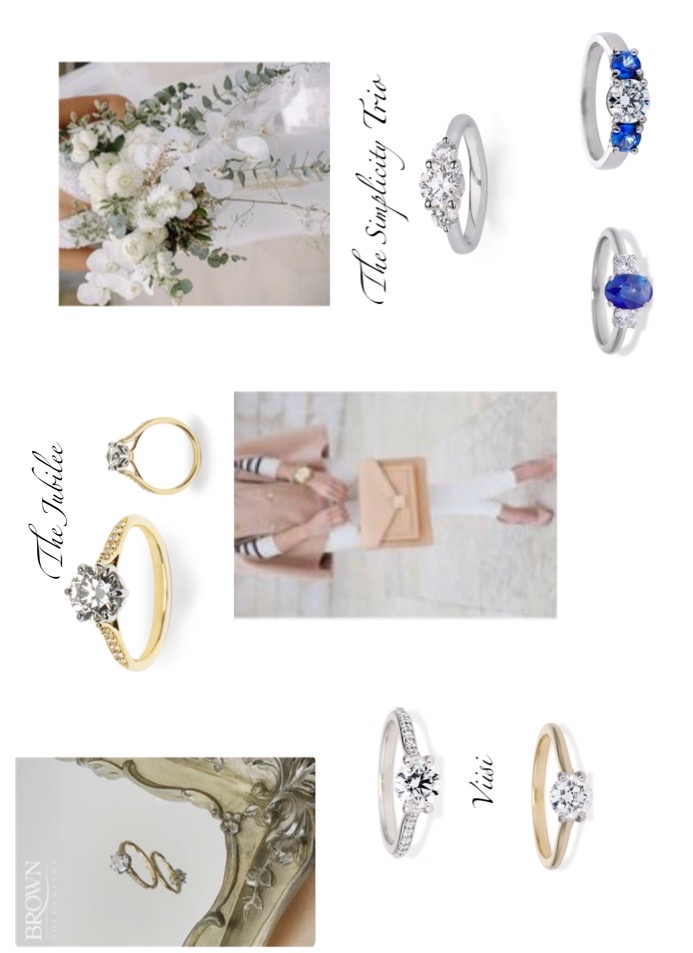 ACTIVE
Sporty – runs, sails, skis, hikes, kayaks
Casual – chasing a toddler, relaxing at a brewery, walks with friends
Hobby enthusiast – gardening, cooking, painting
We recommend any of our bezel set engagement rings. The bezel adds an extra amount of protection to the gems so she can enjoy all of her favorite activities without worry.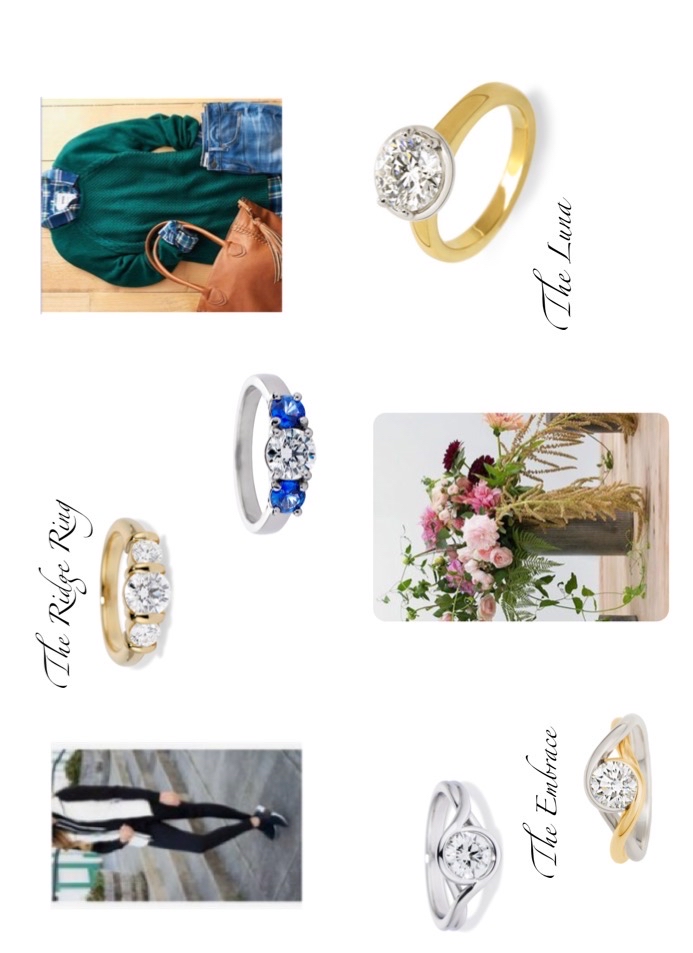 We hope this guide helps you to identify the kind of ring she might like. We have an extensive collection in our showroom for your further exploration. Please don't hesitate to get in touch with questions or to make an appointment with one of our Bridal Specialists.