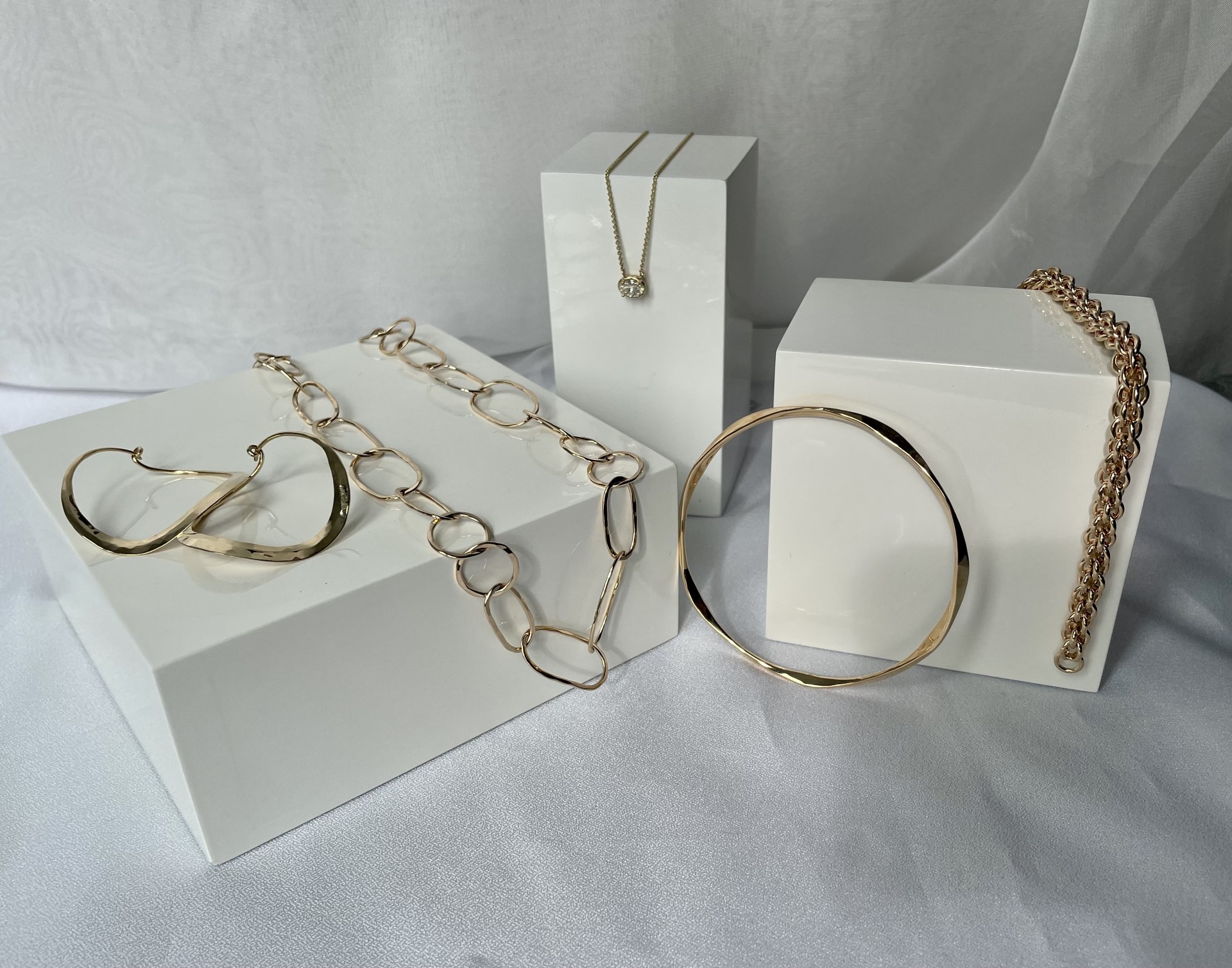 Holiday Jewelry Gift Ideas
on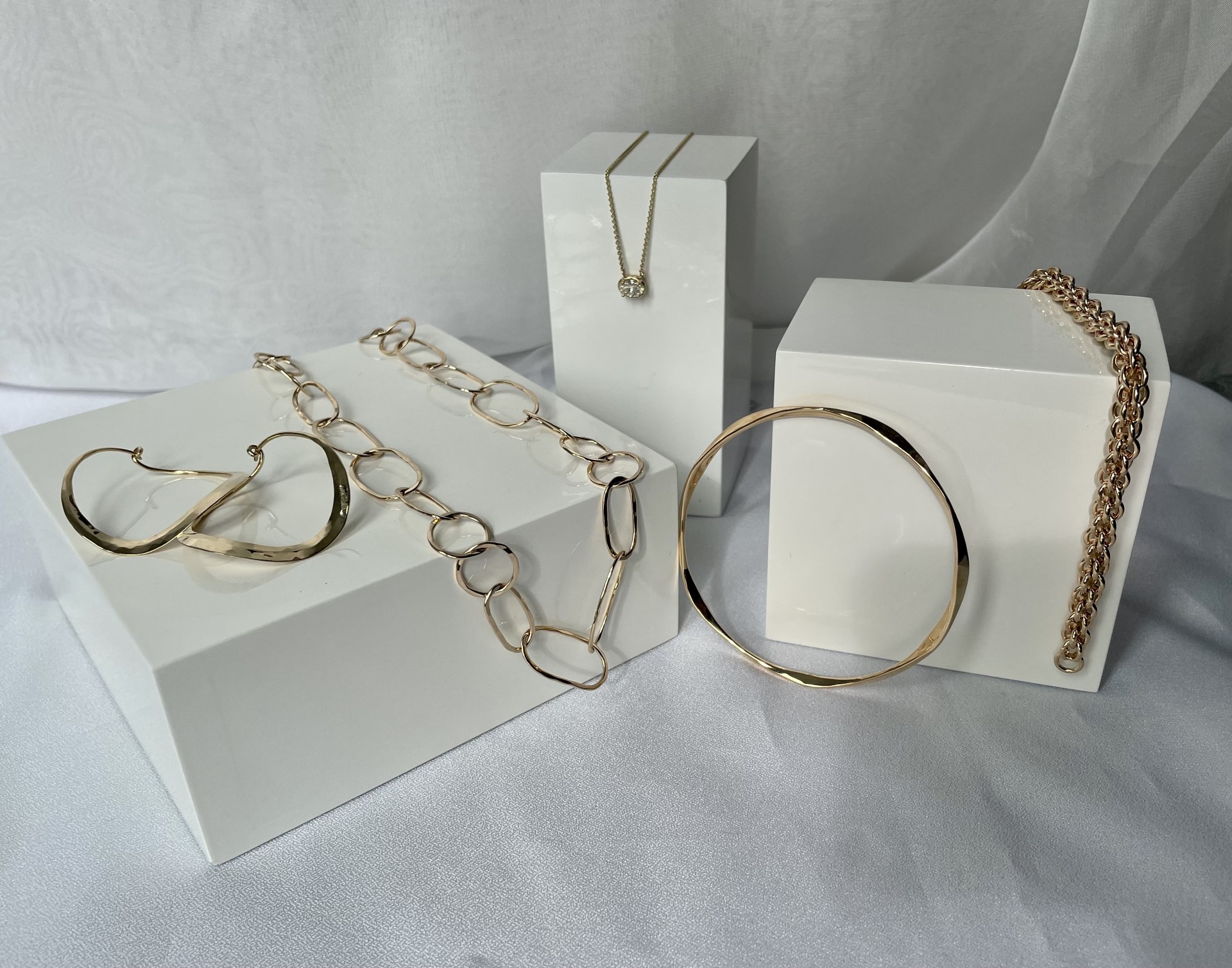 At Brown Goldsmiths, we understand that gifting jewelry during the holiday season transcends the act of giving sparkles in a box. You are creating a memory of the season that will live with that jewelry for generations to come.
START YOUR HOLIDAY MEMORIES WITH THESE
HOLIDAY JEWELRY GIFT IDEAS
Diamond Jewelry
One might argue there's no such thing as "too many diamonds." Our diamond collection features studs that vary in size, metal and budget. It also includes variety of diamond necklaces (from classics to statement pieces), diamond tennis bracelets and of course, diamond rings.  A diamond gift will only enhance the joy and sparkle of the season.
A Simple Symbol of Love
For those seeking to express infinite love, our Mobius Twist Collection is a perfect fit. Featuring  bangle bracelets, earrings and pendants(with or without gems), in each of the different golds. Click here to learn the origins of our design and select a piece that embodies the sentiment of the season.
Birthstone Gifts
We think it's safe to say nearly everyone you know would love to receive a piece of jewelry with their birthstone, or the birthstone(s) of cherished ones, as the centerpiece. We have covered off on which gem represents which month as well as gift ideas for each.
Men's Jewelry, Knives and More
We carefully select our jewelry partners, and William Henry has proven to be the perfect fit for our Men's Collection. Each money clip, knife, golf tool, and jewelry design is created for a lifetime of endurance with unique natural materials and thoughtful accents and metals. He won't be disappointed with a gift from this selection.
Our showroom holds many more choices for each of these gift ideas, and we'd love nothing more than to help you find the most meaningful selection. Also, with enough time, our team excels at creating custom pieces that transform ideas into reality.  Get in touch to bring your unique holiday jewelry idea to life.
We invite you to make this holiday season truly unforgettable with a gift of exquisite jewelry. Create your very own sparkling moments and timeless traditions.