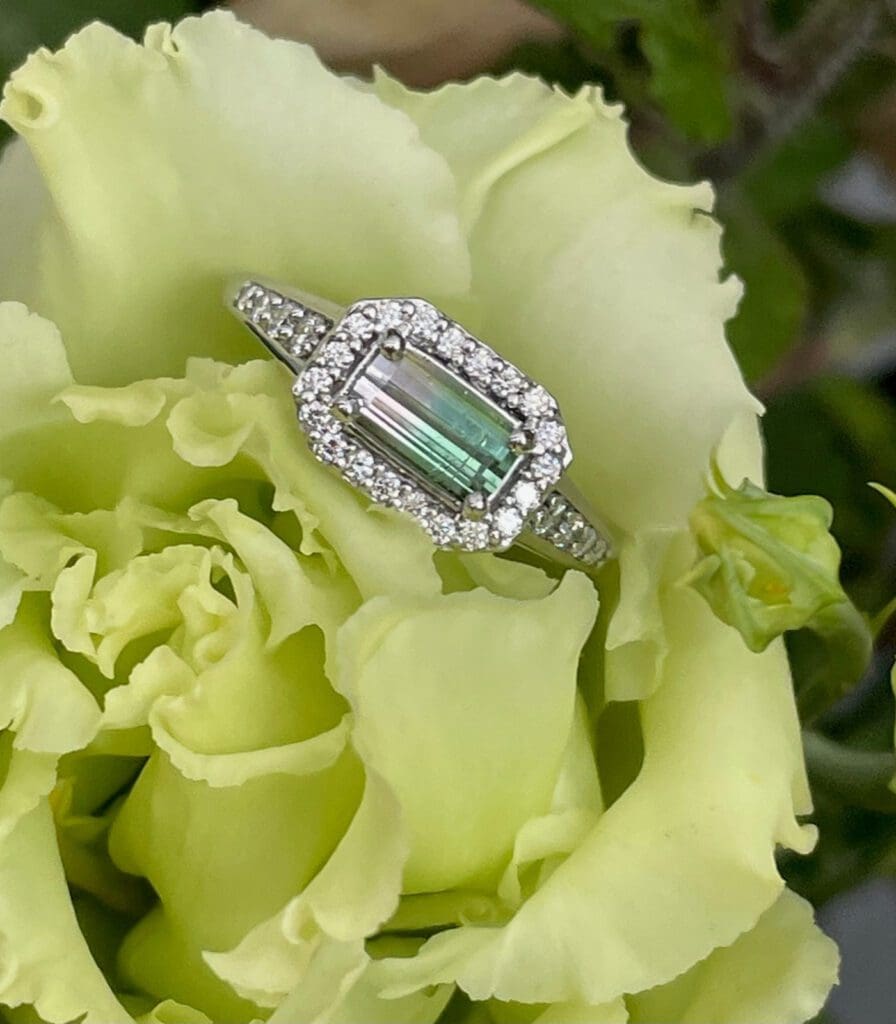 Learn how loose gems turned into custom jewelry.
2020 made us all think a little bit outside of the box. For us, that meant making the world of jewelry available to our customers virtually. We introduced the "Geminar" and below is the story of how one out of state customer purchased various loose gems from us, worked with our CAD Designer to explore renders, and took home the final gorgeous results.
After participating in several of our Geminars, featuring a "Live" education of dozens of loose gems, "M" bought these stunners with a dream of making unique jewelry for her collection.
Featured from left to right: Sunstone, set of Chromium Diopside, Watermelon Tourmaline, Chromium Diopside
The Sunstone became a breathtaking version of our Luna in a pendant. The Chrome Diopsides were set in simple 3 prong martini settings. The Watermelon Tourmaline transformed into a version of our New Horizon Ring, and the first one with a halo. Our Lyric Ring design became the perfect choice for the other Chrome Diopside.
We revel in projects and opportunities like these. Let us help you turn your favorite loose gems into jewelry that is uniquely you. Contact our sales professionals to start this fun and creative process.