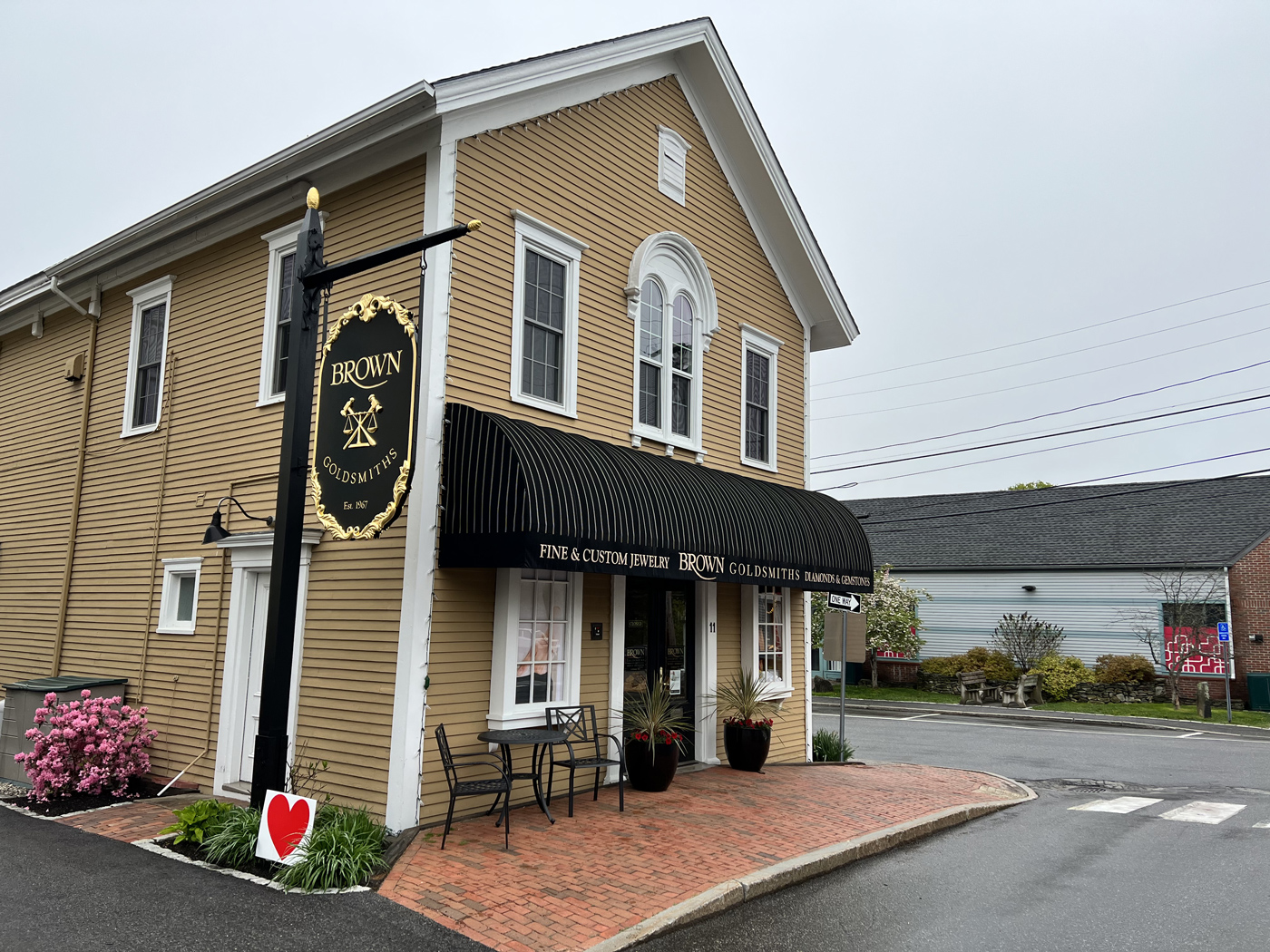 Unveiling The New Brown Goldsmiths Sign
on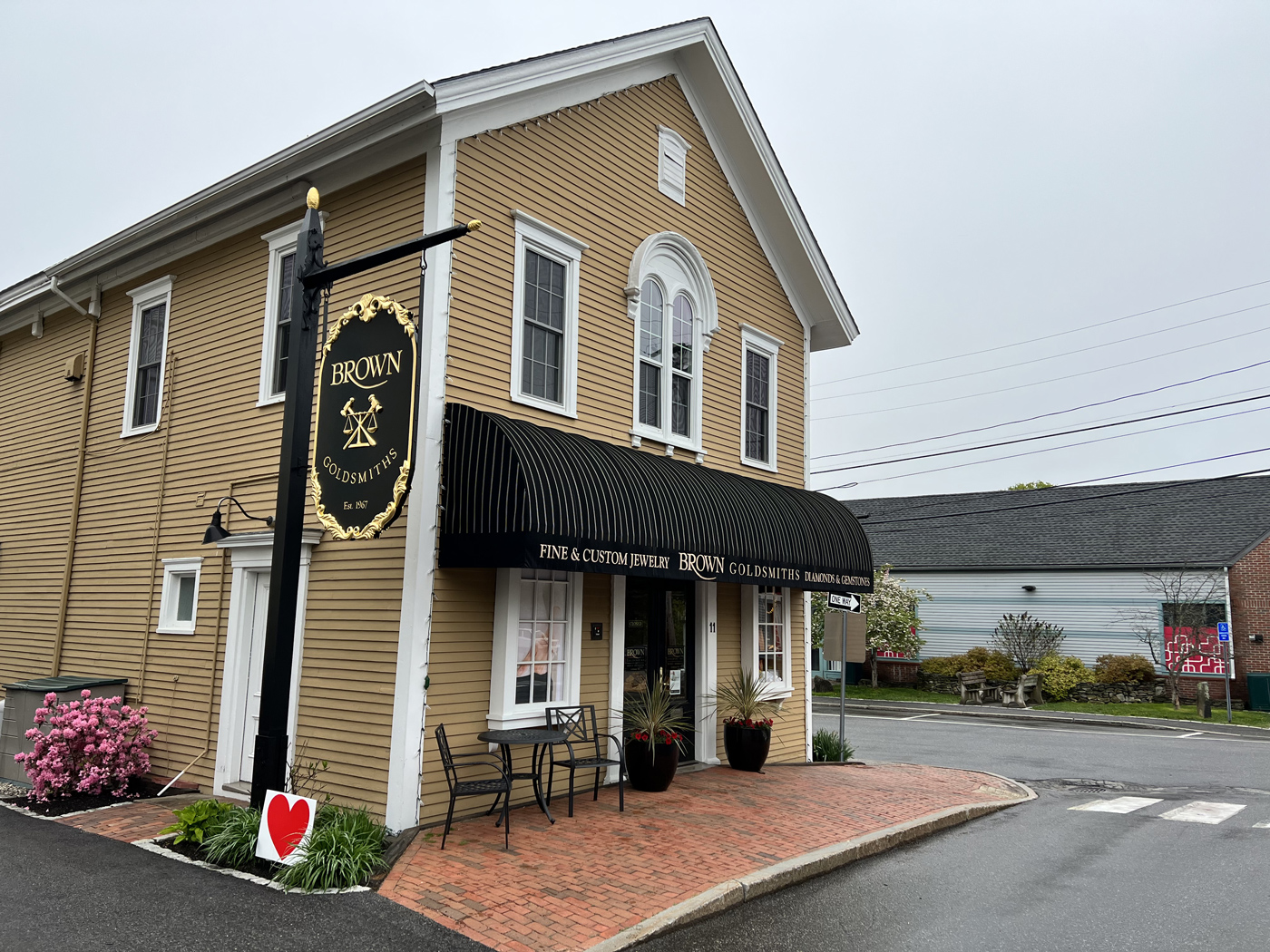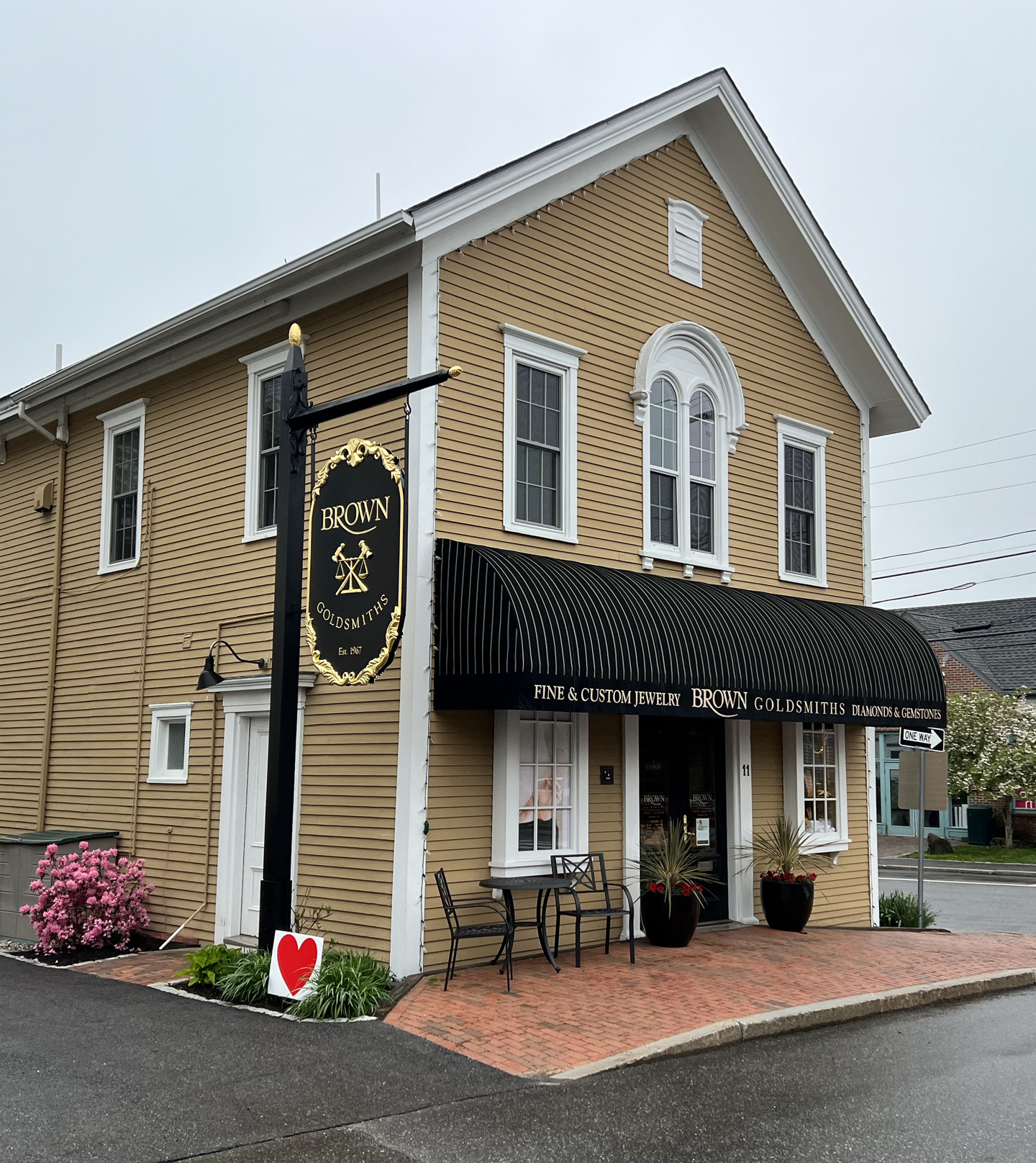 We are happy to unveil our new Brown Goldsmiths sign!
The former sign was created in the early '80s, by D. J. Holmes, a renowned wood carver, sculptor, and all-around Renaissance man. Over the years, the sign has weathered many storms and we continued to refurbish it as needed. Recently we noticed the sign once again needed some TLC. With wood splitting and paint chipping, we decided to look into a new material that would withstand our Maine winters.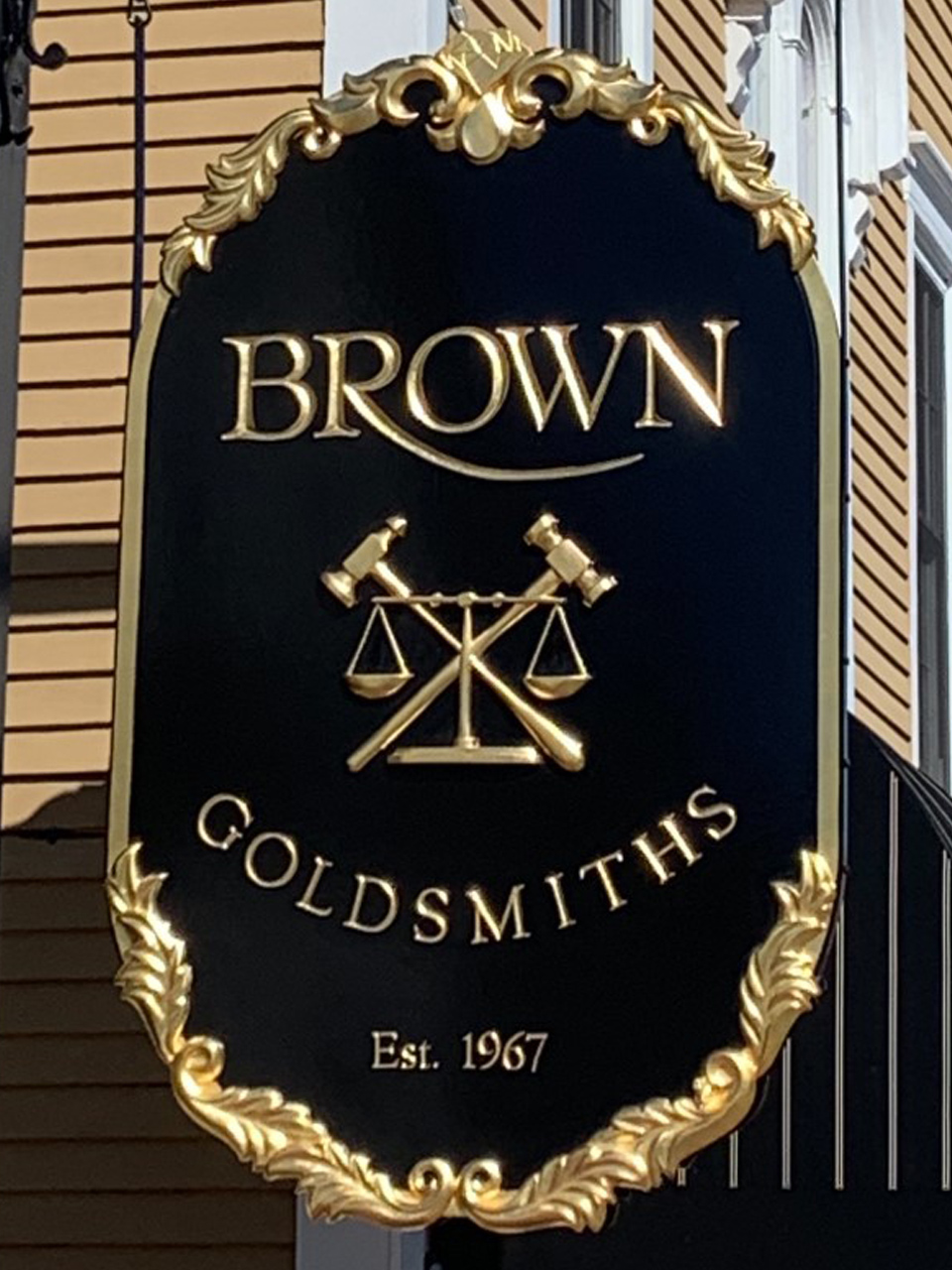 Craftsman and signmaker, Steve McAnney of McAnney Fine Carved Signs created the new sign. He used high-density urethane (or HDU). HDU is a man-made product and has many advantages over wood construction.
With the new sign, we maintain the history and tradition of this iconic part of our business while updating it a bit. The black and gold colors are the colors that we use with the Brown Goldsmiths visual brand and the font is similar to the one used in our logo.
The sign features hammers and a scale to represent our shop and jewelry-making expertise. Also, if you look closely, you can find a little gold mouse carved on both faces of the sign, hidden in the ornamental leaves. These are details we carried over from the original sign.
We love our new sign and hope you do too! Swing by and see if you can find the hidden mouse.