An Invitation To Privately Shop With Us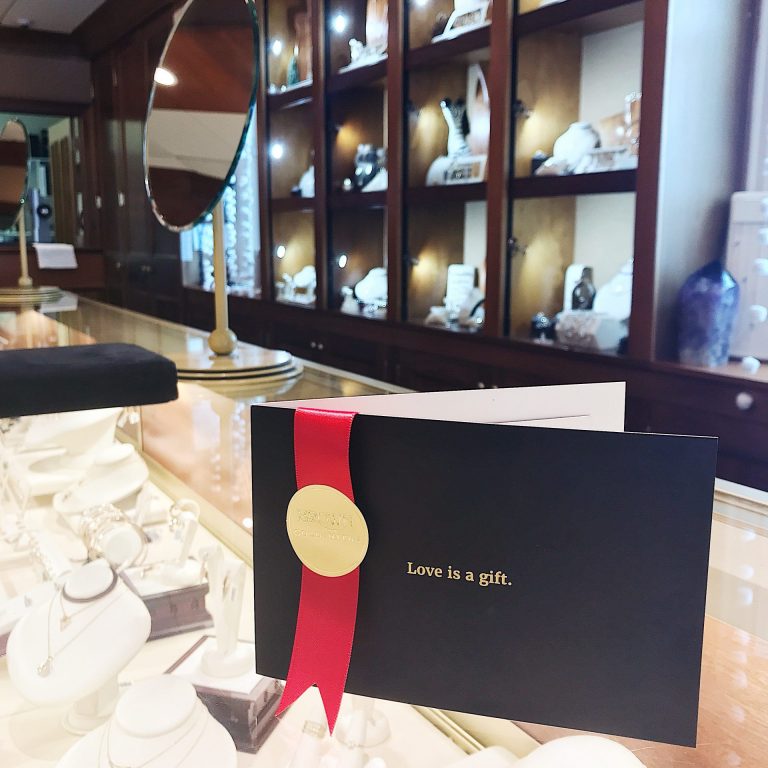 Shopping shouldn't feel like an inconvenience and it won't when you arrange for a private after-hours shopping experience with us. It will become a treat.
Imagine arriving at our store after hours, to be greeted with a glass of champagne and your favorite music playing softly in the background.  As a couple, you will explore a carefully curated collection of jewelry. These selections will be gathered and beautifully displayed prior to your visit after discussing some ideas (favorite gems, metals, and designs) with you.  You will relax, sip champagne, and know that you have created a once-in-a-lifetime experience for, and with, your loved one.
Booking your Private Shopping Experience is simple.
Purchase a gift certificate of $2000 or more to present to your partner, talk with an associate to discuss favorite gems, specific designs, personal preferences or that special occasion and we will take care of the rest.
What's included?
A one hour luxury private shopping experience.
Champagne or sparkling water with a selection chocolates or strawberries.
Choose from a specially curated selection of fine jewelry pieces, chosen according to your personal requests.
Please let us know what would make your experience unique and personal including adding your wedding song to our playlist and/or providing a special bouquet of flowers to take home with you. This customized private shopping experience will be all about you.
Private shopping experiences are available during non-business hours (6-8pm) Monday-Friday. Some exceptions possible with discussion.
*We ask that you please arrive on time. If you will be more than 15 minutes late, please give us a call. If something pops up and you cannot attend (these things happen), we will gladly reschedule and ask that you let us know a few hours ahead of time.