Enter To Win A Brown Goldsmiths

Mobius Pendant For You & Your Loved One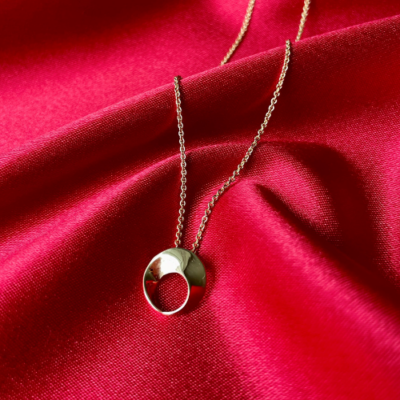 Some of life's most precious treasures are the special people who touch our lives. In this heartfelt holiday contest, we invite you to celebrate and honor those extraordinary individuals.
How To Enter

Starting on Thanksgiving Day, take a bit of time to express your feelings of gratitude towards a friend, family member, mentor or person who is dear to you and in doing so, inspire others in this season of thanks.
In your words, share your entry through our social media channels (Instagram & Facebook) by commenting on the Mobius necklace post, including your nominee and your story.
The winners of our contest will be chosen at random from our top 10 selection of stories. Each of them will be gifted a Brown Goldsmiths Original Mobius Twist pendant necklace. This stunning piece of jewelry symbolizes the infinite and enduring connection between you and your nominee.
*Submission Deadline: 12/14/23 11:59pm