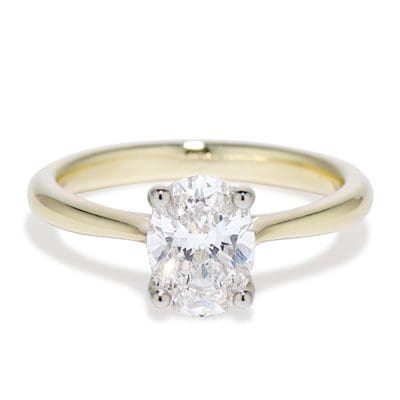 About This Piece
Oval Diamonds have recently seen a surge in popularity. The cut, and it's light return, has improved over the years. The now Oval Brilliant cut offers the wearer sparkle much like a round brilliant but in the elongated shape. Oval diamonds also have a greater size appearance vs a round brilliant of the same carat size making it a great choice for someone who likes the look of a larger gem.
This 1.40ct Oval Diamond is set as a elegant solitaire with a narrow yellow gold band and white gold prongs.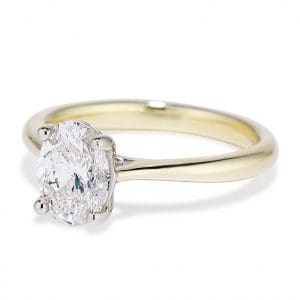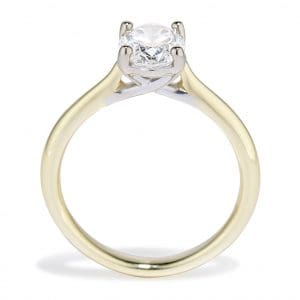 This ring is beautiful from every angle, the diamond comes with a GIA diamond grading report and a laser inscription for identification, because real is rare.
#030569
Visit our showroom nestled in the heart of the Freeport, Maine outlets to see our full selection of engagement rings.
Don't forget we also offer a Diamond Trade up Program.