Brown Goldsmiths' is the premier custom design jeweler in the Portland area.
For over 55 years, we have been drawing, designing, and creating jewelry at our 11 Mechanic Street location. Our passion is helping generations of families from the greater Portland area and all over Maine to purchase, create or maintain heirlooms.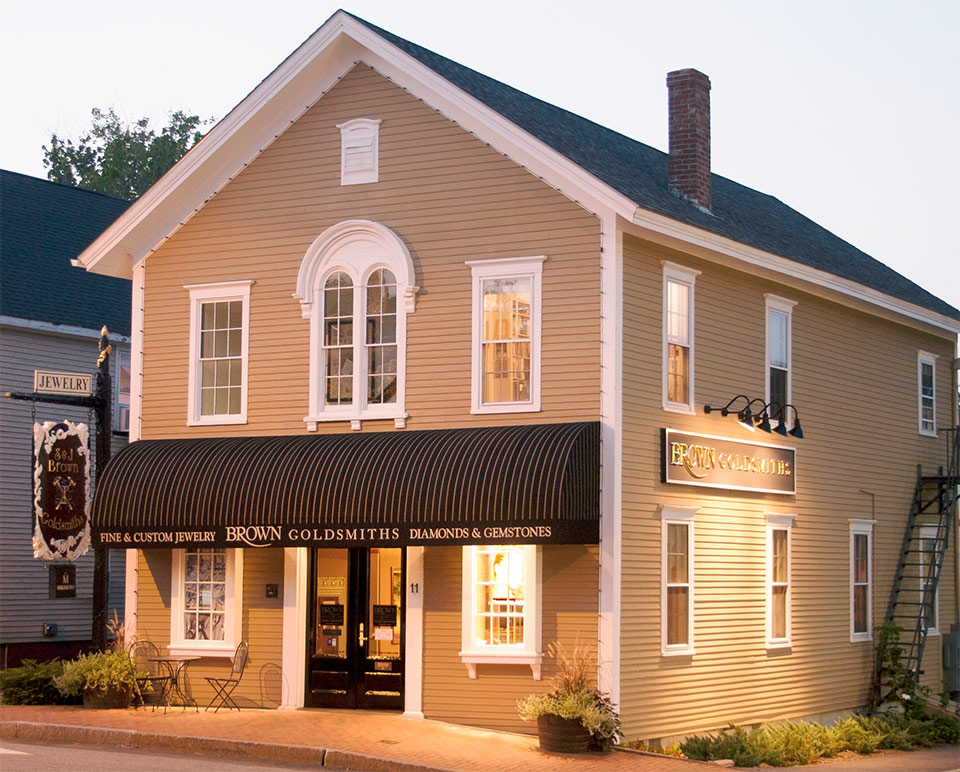 Located 20 minutes north of Portland.
Conveniently located just 20 minutes north of Portland and one block from the world-famous L.L. Bean flagship store. Brown Goldsmiths, trusted jewelers near Portland, offers careful jewelry repairs, custom jewelry designs, jewelry appraisals, engagement rings in many styles, including our very own Signature Collection, wedding bands, and magnificent and rare gemstones including Sapphire, Ruby, Emerald, and Maine Tourmaline to name a few. We also offer a curated collection of silver and gold charms, men's jewelry, gifts, and more.
Portland is home to several of our team members.
Some were even born and raised there. Meet Abbie, Nicholas, Serena, and Allie, who all live in Portland, and get to know a bit about the rest of our team members.
STORE HOURS & LOCATION
Tuesday – Friday:
10am – 5:30pm
Saturday:
10am – 4pm
Closed Sunday and Monday