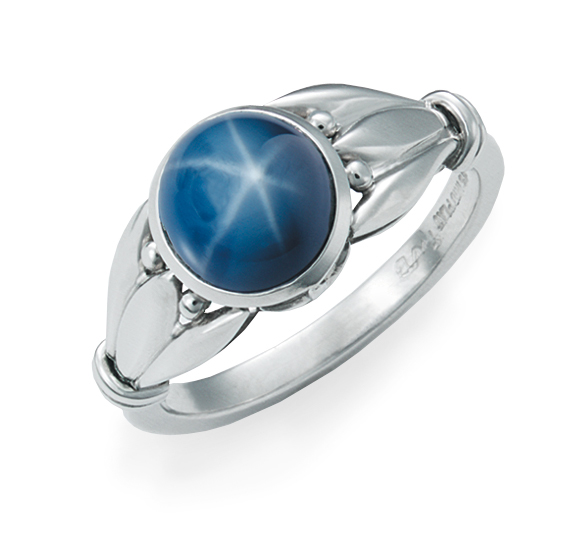 Introducing the Papyrus Ring, meticulously crafted to pay homage to an inspiring journey Judy Brown took to ancient Egypt in the 1980's.
Designed in the year 2003, this remarkable ring showcases a majestic gem impeccably nestled in a central bezel setting. Drawing inspiration from the timeless symbolism of papyrus, a natural symbol of life and protection, its exquisite design gracefully embraces both sides of the ring as well as the bezel itself. Enhancing the band are delicate yet impactful accent details. Choose from our hand-selected gemstones or bring your own cherished gem to be adorned in this exquisite Papyrus ring design. Available in platinum, gold, or a harmonious combination of both precious metals.
The Papyrus Ring in 18k yellow gold
A Ruby cabochon was the perfect choice for our Papyrus ring in all 18k yellow gold. The buttery color of 18k gold perfectly enhances the richness of the red Ruby.
The Papyrus Ring in Two-Tone
This two-tone Papyrus ring features an Emerald cabochon set in 18k yellow gold with accent details in platinum.