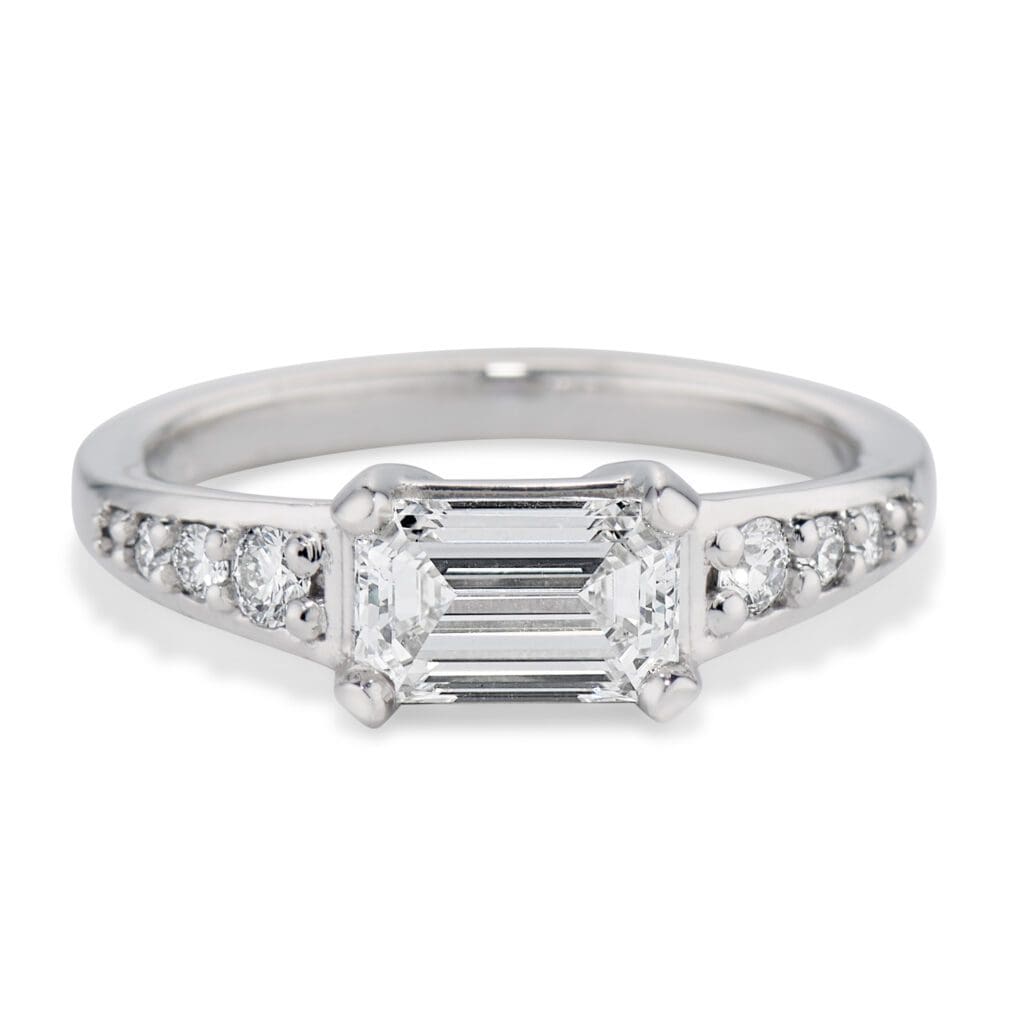 Introducing the New Horizon Ring, a testament to the boundless beauty within the word "horizon." Beyond its definition as the line between the Earth and the sky, the concept of the horizon encompasses layers, limits, and vast ranges of possibilities. Crafted with utmost precision, this captivating ring is a visual representation of this profound idea.
Originally conceptualized at the dawn of 2020, the New Horizon Ring was specifically designed to showcase the enchanting hues of a sunset-colored Tourmaline. Its east-west setting gracefully evokes thoughts of the horizon. The center gem, prong set with meticulous care, is complemented by a delicate arrangement of bead set diamonds, adding a touch of brilliance.
Available in a selection of metals, including 14k and 18k gold as well as platinum. The New Horizon Ring has proven to be well received, and in response to its popularity, we have expanded our offering to include an engagement ring option with Diamonds and Sapphires set in this design.
The New Horizon Ring in White Gold
The New Horizon ring is shown here in white gold with a mint green Tourmaline.
The New Horizon Ring with Watermelon Tourmaline
The New Horizon ring in yellow gold.
The New Horizon Ring with Bi-Color Sapphire
The New Horizon ring is perfect for showcasing unusual colors in gemstones like this bi-color Sapphire.