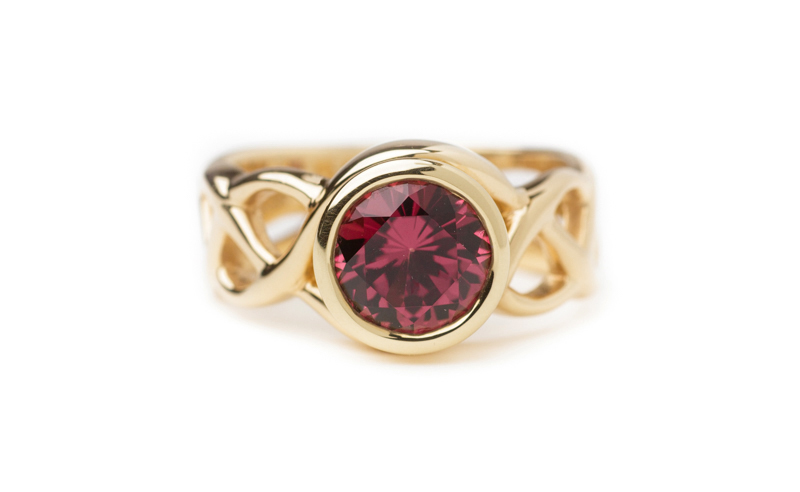 Our Freeform Ring was recovered from the archives in May of 2010 as a solution to a design challenge. The customer had many diamonds in various sizes that she wanted to set together in a ring. The freeform style and various openings were the perfect solution. The design quickly became a favorite for its endless personalized design possibilities and versatile wear.
We are passionate about collaborating with our clients to bring their unique visions to life. Together, we can craft a masterpiece that will be treasured for a lifetime. Shown in 14k yellow gold with a gorgeous Red Spinel.
Maine Tourmaline Freeform Ring
The Freeform Ring is a design that is full of possibilities. Choose color, diamonds or some of each. We make it personal.
Tourmaline Freeform Ring Side View
The delicate strands create multiple openings along the side of the band. Perfect for adding diamonds and gems.
The original sketch of The Freeform Ring made in 2010
Often times our work begins with pencil and paper. This sketch accurately represents the scale, with the finger size, diamond sizes, and ring width all proportionate.