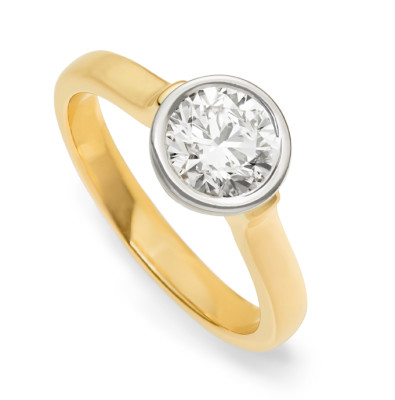 The Floating Diamond Ring is an elegant design we initially crafted in 2010 during the tension-set diamond trend, where diamonds were held in place only by pressure rather than prongs or other setting methods. The Floating diamond offers the appeal of seeing the diamond through the side and the security and protection of a setting.  The versatility and personalization choices for this ring also make it exceptionally special.
We offer options in 14k gold (yellow, white, or rose) and 18K yellow gold and platinum for you to find the perfect combination to match your taste. Stack it with other bands for unique, fashionable, and effortless looks.  The pictured ring features a stunning 1.25 ct round diamond set in a platinum bezel with an exquisite 18k yellow gold band.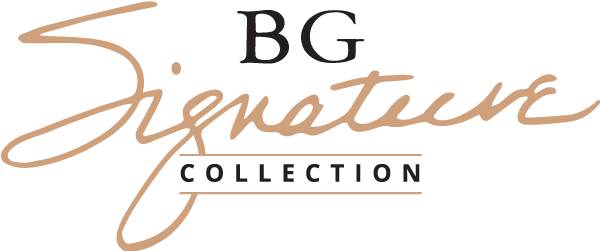 The Floating Diamond Ring with a view from the side
The Floating diamond ring features an open view from the side and accommodates a straight band.
Floating Diamond Ring & Diamond band
The floating Diamond ring pairs well with many band styles and can stack with a ring on each side.