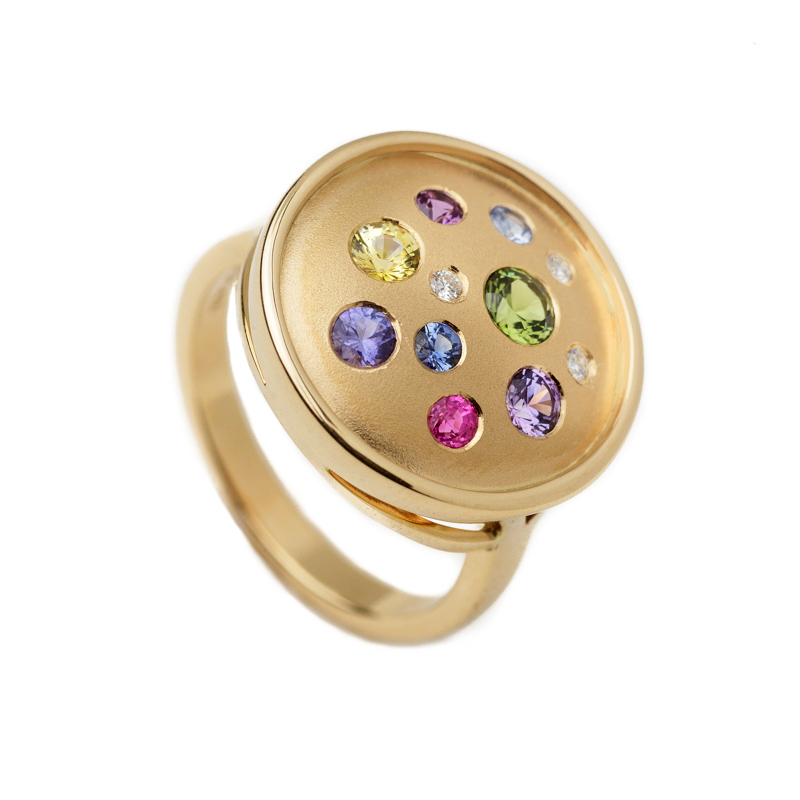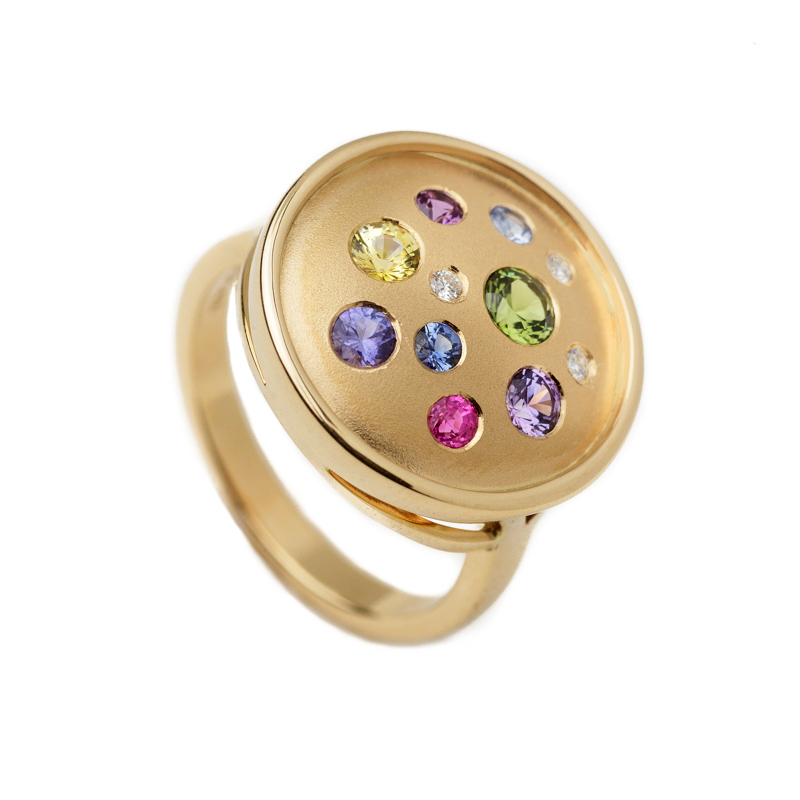 Mother's Ring?
Mother's Ring? Do you have one? Do you know what it is?
Over the past 50 years, Brown Goldsmiths has created innumerable custom jewelry pieces, many – perhaps most? – of them, celebrating some special aspect of family and relationships. Pendants featuring a "family tree;" Grandmothers' bracelets jingling with charms representing each (and every) darling grandchild; Mother-and-Child pendants with curves, graceful and gentle as an embrace; plus countless colorful birthstone creations. ("Hey! That garnet represents ME!").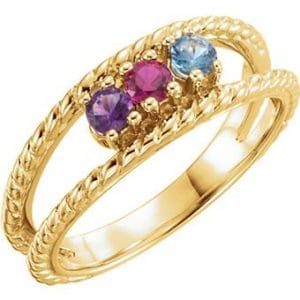 When we speak of birthstones, many of us recall the traditional Mother's Ring. A ring – usually simple – made to hold birthstones on a band, or between two bands, of white or yellow gold. One gem, usually a birthstone, is set to represent each child. Alas, many birthstones are far from durable. And although sweetly sentimental, some color combinations are, let's just say, far more sweet than lovely.
If you cringed a bit at the thought of  a "Mother's Ring," perhaps you envisioned the sometimes trite mass-produced commercial designs a mother or grandmother may have worn. Sure, we've made our fair share of classic Mother's Rings. In such cases, a more durable alternative gem or setting style was often our suggestion.
Times change.
Styles change, and so do ideas that cherish sentiment while offering design solutions that are "outside the box."
A ring…like our Galaxy Ring,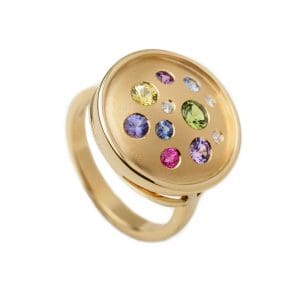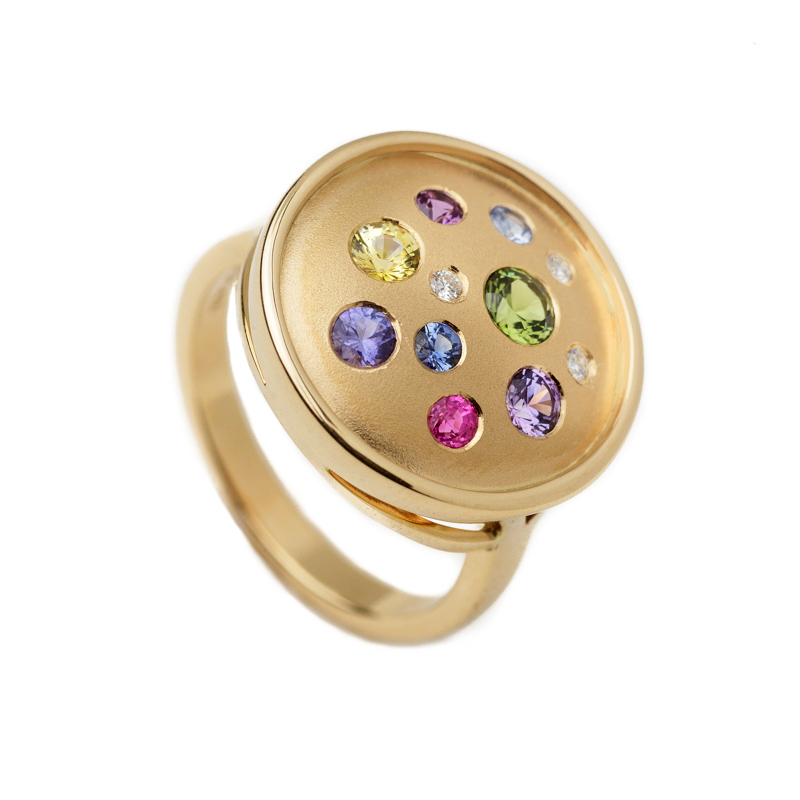 A pendant…like our Mobius,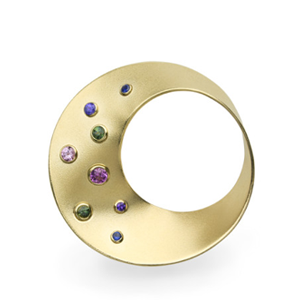 A bracelet…like our handmade bangles.
Choose any of them set with gemstones and diamonds, beautifully hand engraved or both.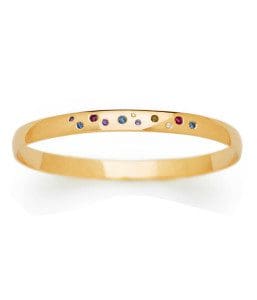 Creating a jewelry design – whether a ring, pendant, or bracelet – to capture an individual's, or family's uniqueness is at the heart of what we're about. The goal: to create something that the recipient will love – for the pleasure in its beauty, the joy in what it represents, and the fun compliments that ensue. We challenge you to change your thinking about jewelry that captures the essence of family. Let's work together!
Visit our showroom nestled in the heart of the 
Freeport, Maine
 outlets to explore your possibilities.