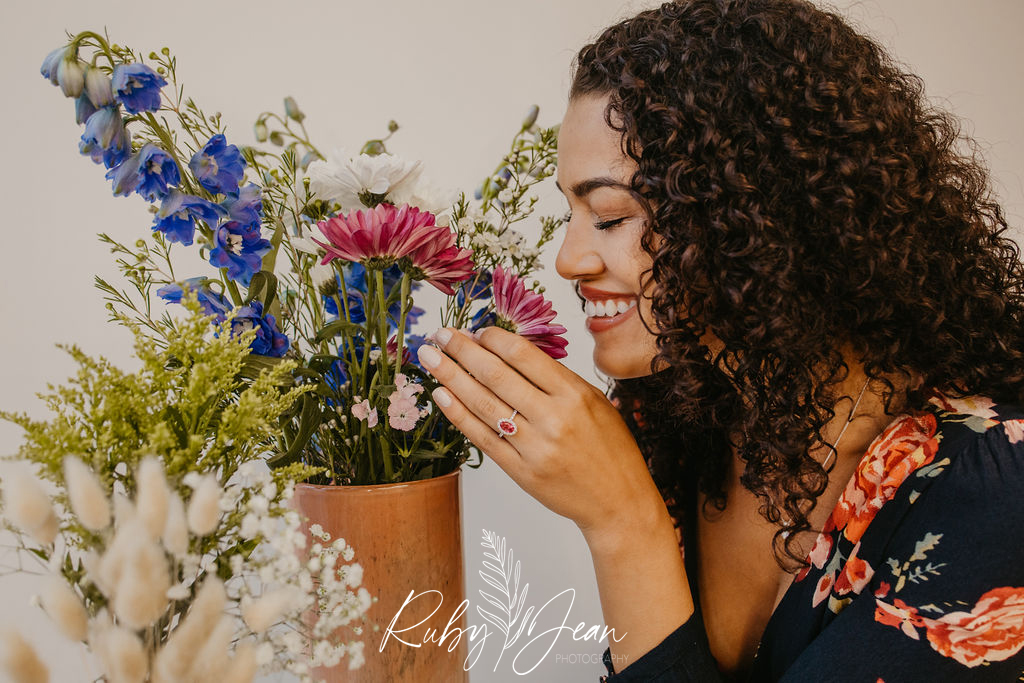 Alternative Engagement Rings
on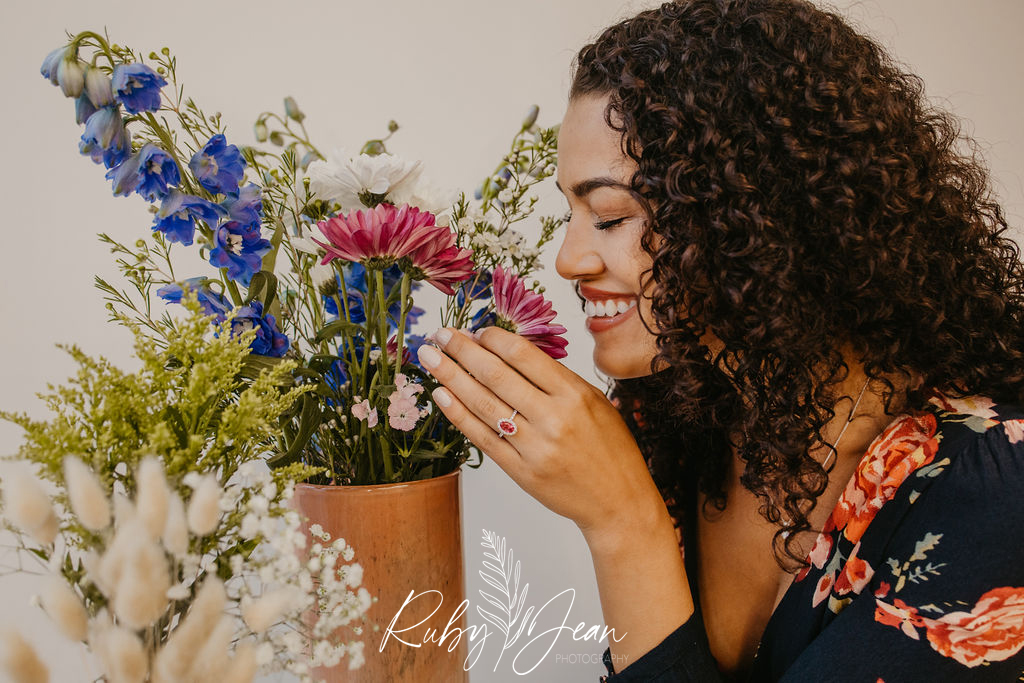 What if traditional isn't for you? Part 2 of Our Engagement Ring Series with Ruby Jean Photography
We hope you discovered and enjoyed our first collaboration blog with Ruby Jean Photography, helping to ease some of the concerns around the engagement ring process. But maybe you were left with other questions like, "Diamonds aren't the answer. What do I do?" We have helped with that vision many times and have again collaborated with Ruby Jean, to provide an education about how an "alternative" engagement ring could work for you!
We are BACK, with part two of the engagement ring series. Today's blog is all about alternative engagement rings. A diamond ring is what we see most often when it comes to engaged couples, but what if diamonds aren't your thing? What if the standard cuts and shapes don't feel like you? What if you want something unique, and different? Well keep reading! Once again, I have one of  Brown Goldsmith's jewelry designers, Julia Ballaron, here to answer ALL of the questions you never thought you needed to know the answers to, about alternative engagement rings.

Pictured: Pink Oval Diamond Halo – available in store.
WHAT MAKES AN ALTERNATIVE ENGAGEMENT RING?
When you think of an engagement ring, there is probably an image that pops into your head. It's most likely of a white or gold ring with a big sparkling rock at the top, right? That kind of engagement ring has been popular since we began exchanging engagement rings, but it isn't the only option when considering your ring. Today, the options are limitless with what an engagement ring could be. But with all the choices out there, understanding the pros and cons of different kinds of rings is paramount to making a smart purchase. Here at Brown Goldsmiths, we try to be sure to understand our customers, their style preferences, lifestyle, and budget before steering them towards a particular ring or gemstone.
When considering what an alternative engagement ring looks like, it could be anything from having a center gemstone other than diamond, to being a simple band with many small diamonds scattered in the ring, and anything in between. The theme that unites them all is their rejection of the traditional image in favor of new styles, new materials, and new and alternative gemstones.