Established in 1967, our store is located in Freeport's Old Masonic Hall. This location holds much history that we deeply value, and it has always been  important that we have a sign with just as much craftsmanship and history.
Our sign was hand-carved, hand-painted and gold-leafed, back in the early 80's, by D. J. Holmes, a renowned wood carver, sculptor, and all-round Renaissance man. His son, David Junior, performed an extensive refurbishment, with advice and counsel from his dad, now retired.
Besides a secret mouse, carved images of the goldsmiths' trade embellish the sign: hammers for smithing and scales to weigh precious metals and gems.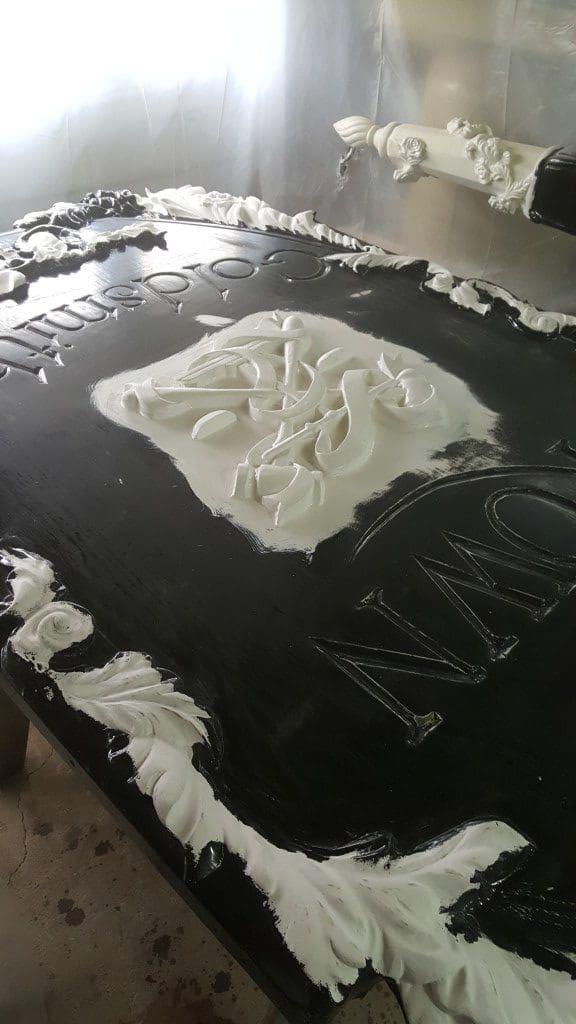 Carved in pine, Brown Goldsmiths' sign had undergone several extensive restorations. That's typical for traditional wood signs facing decades of exposure to the elements.
Back in 2008, Steve Brown worked to restore the sign in his barn. The original color was blue, back in the early 80's when the sign was new.  In a subsequent restoration, it was painted red. Some of you may remember way back when! Today, the sign's background is black.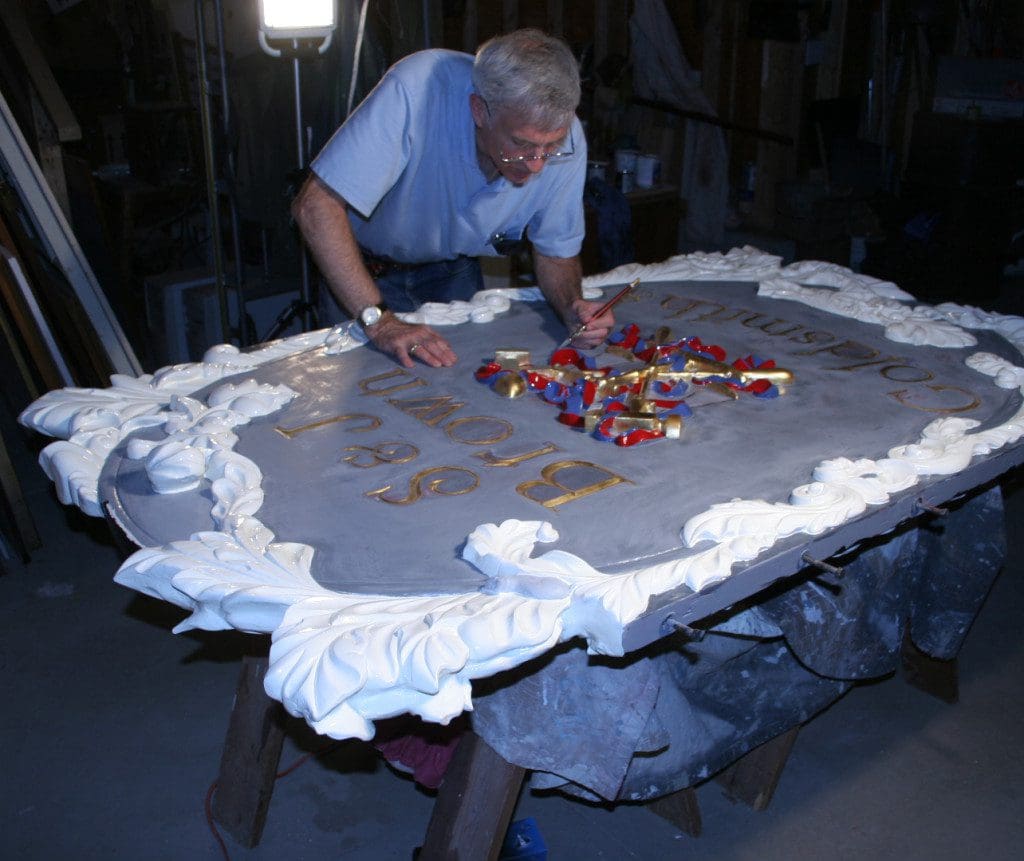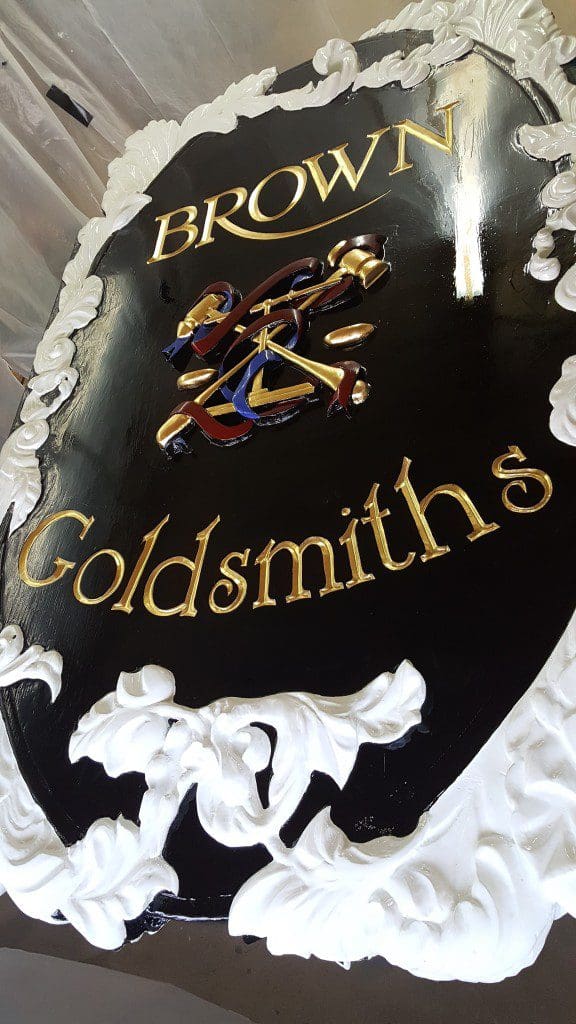 In the summer of 2021, we noticed the sign once again needed some TLC. With wood splitting and paint chipping, we decided to look into a new material that would withstand our Maine winters. We found a new vendor who would need the design to create the sign. This gave us pause. We wanted to maintain the history and tradition of this iconic part of our business while updating it a bit. And so…here she is! Carved into high density urethane, see if you can spot the subtle updates.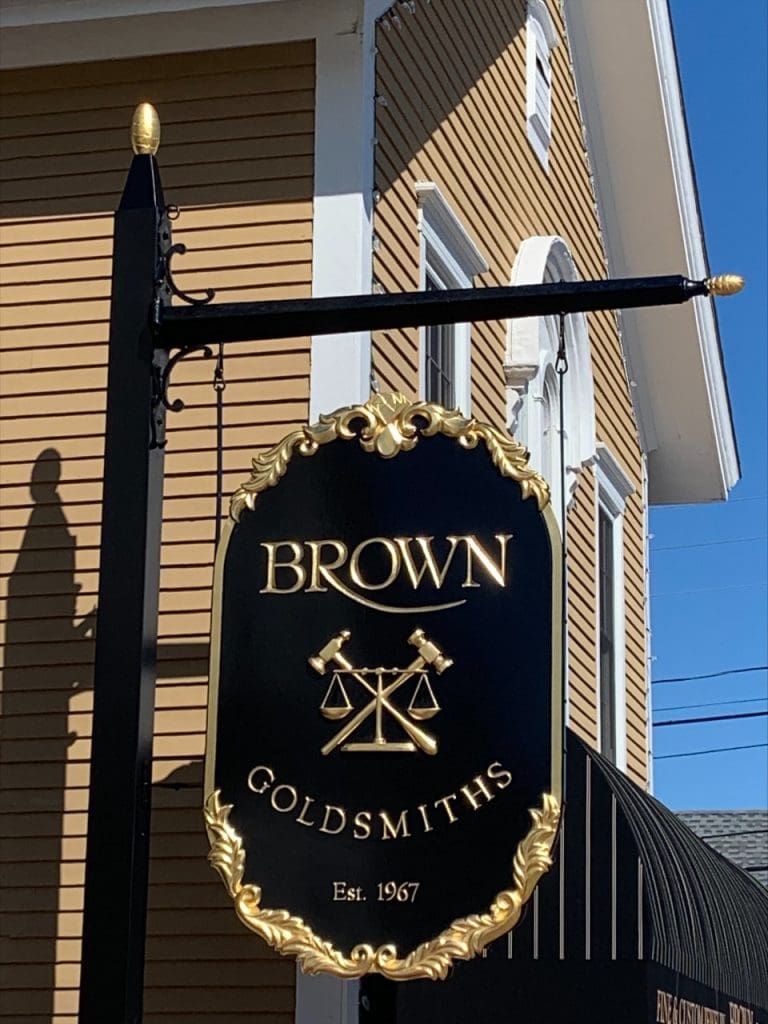 We love it and hope you do too! Swing by and see if you can find the hidden mouse this time.