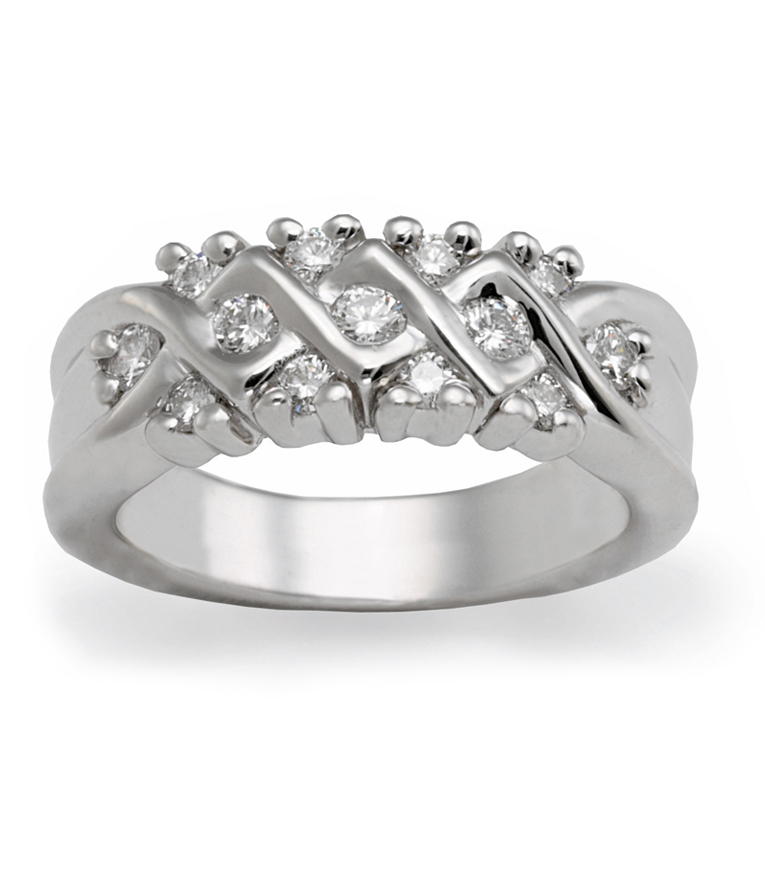 The original Krida Rings were a collection of five, created in the early 1990s with the goal of repurposing a collection of valuable diamonds passed down through generations. This collaboration was an exciting endeavor aimed at honoring the gift and legacy of a beloved grandparent.
The design is meticulously detailed, combining intricacy and boldness, making it suitable for any finger and durable enough to withstand various lifestyles. The Krida ring shown, made of platinum and adorned with diamonds, gradually tapers from a width of approximately 7mm at the top. Years later, we modified the design to allow for the addition of a larger center gemstone, as demonstrated by the Ruby Krida Ring shown below.
The Krida Ring is a beloved choice for showcasing your own precious gems, or choosing from our sapphires, rubies, and diamonds.
The Krida Ring in Yellow Gold with Diamonds
The original Krida Ring is equally as beautiful in yellow gold with diamonds.
A Modified Krida Ring
This Krida ring example features a beautiful oval Ruby bezel set in the center, all in 18k yellow gold.