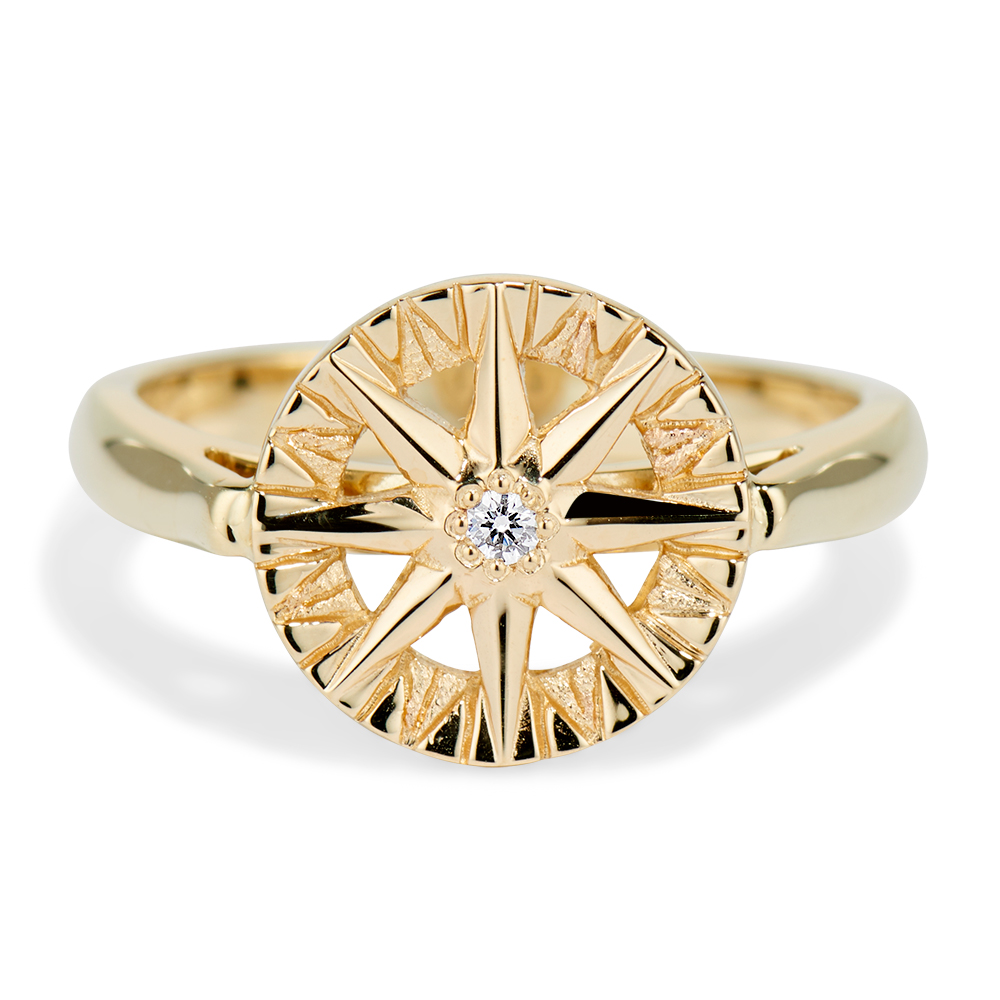 With Freeport's seaside location, and nautical ties, the development of our Compass Rose collection over the years has been a natural fit. Our Compass Rose Ring was added in 2018 and serves as a reminder of the path we navigate in life. Featuring a small diamond in the center, or it can be modified to your liking. Add your personal touch with a birthstone or your favorite gemstone. Made in 14k or 18k yellow, white, and rose gold.
Allow the Compass Rose ring to serve as a daily reminder of the remarkable journey you embark upon every day.
The Compass Rose Small Diamond Pendant
The Compass Rose small (11.5mm) diamond pendant is available in 14k yellow gold, white gold, and rose gold, as shown. Also available in the original size of 16mm.
The Compass Rose Diamond Dangle Earrings
The Compass Rose Dangle Earrings are available with a French wire as well as the lever back, as shown here.  We understand that security matters, which is why we proudly offer both dangle styles for you to select from.
Compass Rose Stud Earrings
The small Compass Rose in white gold set with a blue Sapphire. Also available as a dangle.