Description
White gold and diamonds are carefully woven together to create this woven diamond band. It pairs beautifully with most engagement rings and would also look stunning worn alone or stacked with other rings.
The wedding set below pairs it with the Airline Diamond Engagement Ring.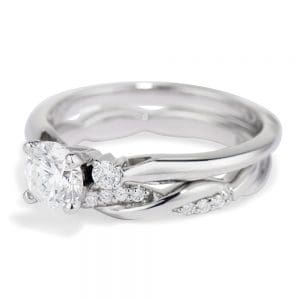 Explore more of our Diamond Jewelry and Wedding Bands online, and we invite you to stop in to see more options and answer your questions.