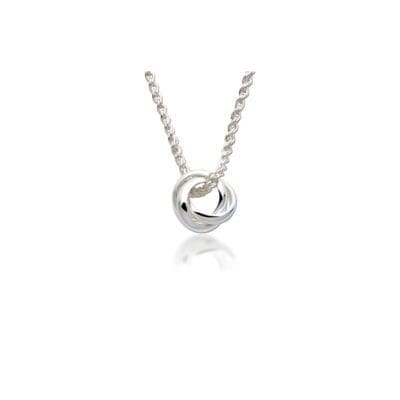 Rolling Ring Pendant in Sterling Silver
About This Piece
Rolling Ring, a contemporary sterling silver necklace. Interlocking rings in a miniature replica of a rolling ring design, in all Sterling Silver. This miniature rolling ring is strung on a 17″ long, sterling silver curb chain. A great gift for an anniversary with the symbolism of a classic rolling ring. Past, present, and future.
#262310
Also available in 14k yellow gold.
Please visit us in our Freeport, Maine showroom to see our full selection of Silver, Gold and Platinum jewelry.