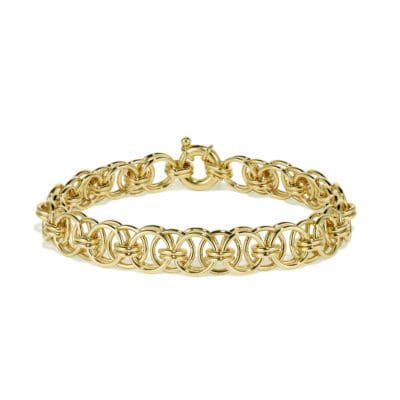 Our Lattice Bracelet in Yellow Gold
Options
Can be created in a variety of lengths and metals
Price
$4455 at 7.5 inches in 14k yellow gold
Designer
Brown Goldsmiths
About This Piece
Our lattice bracelet is a sophisticated gold bracelet that lays beautifully on the wrist. Gold is intricately linked together in a striking pattern. From our Signature Collection, these bracelets are carefully handmade in various lengths. Our handmade Lattice bracelet in a 7″ length is only $3975.
Explore more of the treasures we create in our upstairs workshop.
Planning a trip to the Freeport outlets or Maine coast?  Come see them in person at our Freeport, Maine location.