History. Craft. Heritage. Tradition.  Proud to be in the Midcoast area.
For over 55 years, we have been drawing, designing, and creating jewelry at our 11 Mechanic Street location. Our passion is helping generations of families from the Midcoast area and all over Maine to purchase, create or maintain heirlooms.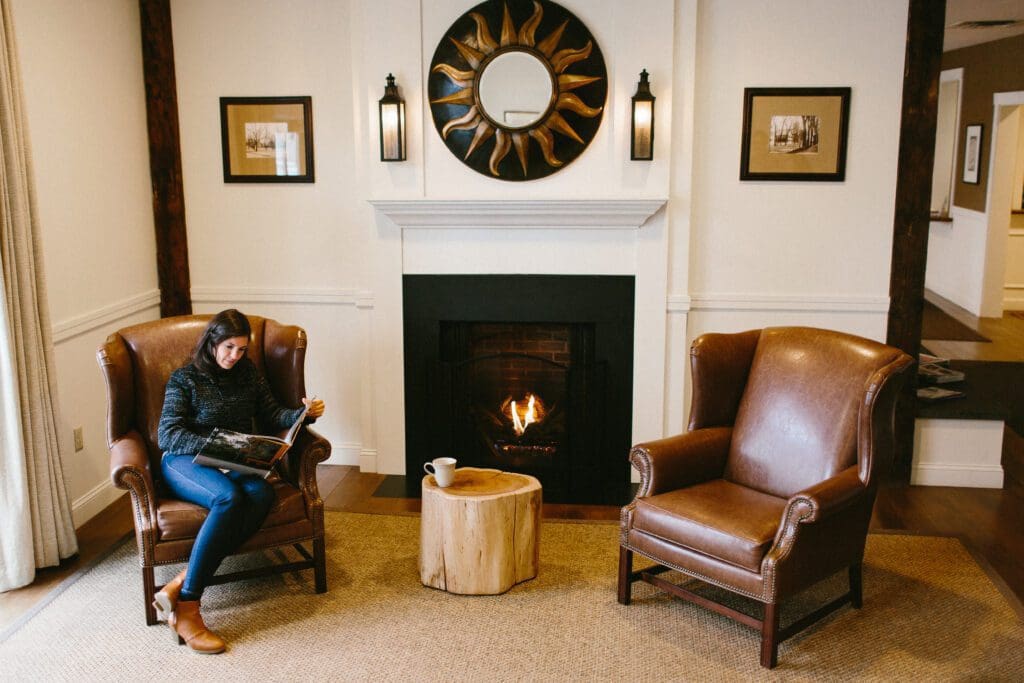 We love Brunswick.
Not only are we halfway between Portland and Brunswick, some of our team reside in the charming little town of Brunswick, and a few years ago we chose it for a jewelry photoshoot! We packed up some of our favorite jewelry including engagement rings, gold necklaces and bracelets, and our Compass Rose collection and headed to the Brunswick Hotel. It was the perfect setting for our mission. Enjoy some of the results below!
Owner, Shannon Hartigan & her husband, Andrew, wouldn't live anywhere else.
Andrew was born and raised in Brunswick, and the couple have chosen his hometown as their forever home.
STORE HOURS & LOCATION
Tuesday – Friday:
10am – 5:30pm
Saturday:
10am – 4pm
Closed Sunday and Monday