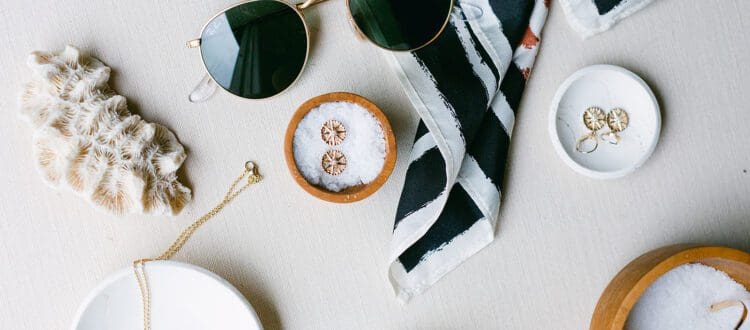 Our Measures to Keep You Protected This Summer
Summer is here and our wish is for you to feel safe and comfortable as you shop in the store with us. We want you to browse, ask questions, get your jewelry cleaned and try things on, just as you always would. For that reason, we are taking the following steps each and every day to ensure the best experience. We encourage appointments and ask that you please try to limit your party size to make certain you receive the attention you deserve.
Each morning, and throughout the day, the store is sanitized. This means wiping down all surfaces, jewelry cases, door knobs, counters, desks, and tables.
We have hand sanitizer, masks, and gloves as you enter. Please don't hesitate to use what you need.
We invite you to use our bathroom to wash your hands at any time during your visit. Our bathroom is also sanitized several times throughout the day.
All employees wear masks during the work day. If any employee feels unwell, they are encouraged to stay home, pay attention to their symptoms, and get tested as needed.
When we handle your jewelry, it is immediately dipped in Isopropyl Alcohol 70%.
We wipe down our microscopes with alcohol wipes after each employee uses them to keep the staff safe. This also applies to the microscope in our showroom to examine your jewelry.
After each customer leaves, we re-sanitize surfaces. You might see us doing this if you are visiting and a customer exits.
At night, after close, we sanitize all items mentioned again, and also credit card machines, phones, keyboards, and the workshop tools upstairs.
Lastly, our web chat feature has been quite a success for many customers (look for the blue and white "blurb" icon in the lower right hand corner on every page). Please feel free to get in touch this way and we will reply quickly. We can help you shop, answer questions, and coordinate purchases if you are not ready to come for a visit. We encourage you to browse our website, get inspired, and do what makes you feel comfortable. Thank you for your endless support in the fashion that works best for you.