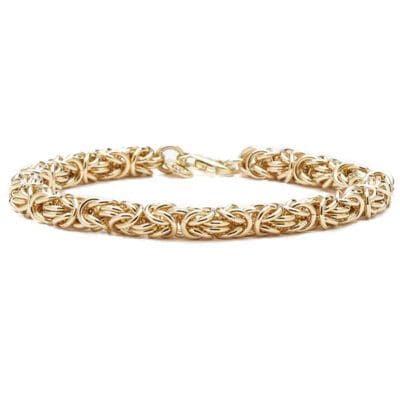 Turkish Rope Bracelet
Options
Currently available at 7.5 inches in 18K
Designer
Brown Goldsmiths
About This Piece
The Turkish Rope is a classic and sophisticated 18K gold bracelet from our Signature Collection. This bracelet is a meticulously handmade chain that we make in a variety of lengths for bracelets and necklaces. You can pleasantly feel the weight of the Turkish Rope bracelet as it rolls on the wrist.
Also available to order in 14K starting at $3275 for 7.5″ length.
If you like the idea of a heavier weight handmade bracelet like the Turkish Rope you might also like our Crown Knot, as seen below, or our New Lattice bracelet. Visit us in our showroom nestled in the heart of the Freeport, Maine outlets to try one on for yourself and feel the difference.