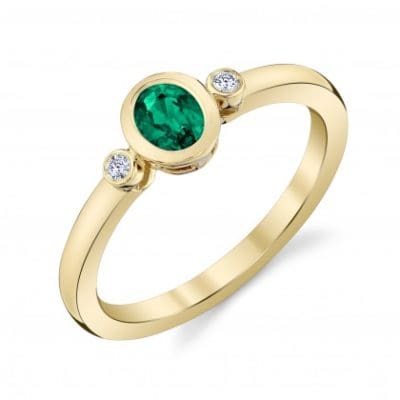 Oval Emerald and Diamonds – Petite Bezel Ring
About This Piece
Oval emerald, securely set in a bezel that also protects it from the everyday bumps and bangs that happen from time to time. A classic ring with, two round, diamonds also set into protective bezels making this ring a great choice for a more fragile gemstone. It's a more petite look which makes it a great ring for a younger person or the minimalist who prefers an understated look. Choose it as a right hand ring, birthstone ring or just because you love it.#27950-REM
Oval Emerald – Birthstone for the month of May
5 x 4 mm Oval Faceted
Approximately .32 ct.
Bezel setting
Accented with two diamonds .04ct total weight
14K Yellow Gold
This ring can be made "Just for you" with Ruby or Sapphire.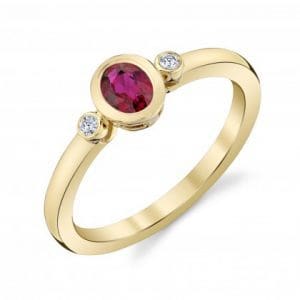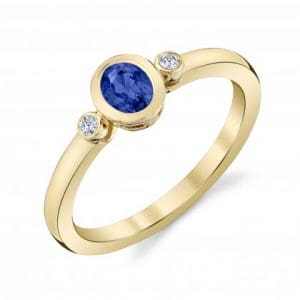 Ruby ring $1545 | Sapphire ring $1385
Continue shopping our collection of unique gemstone rings online.
Stop in for a visit. We'd love to show you more amazing jewelry in our our Freeport, Maine showroom. Right in the heart of downtown Freeport, Maine.