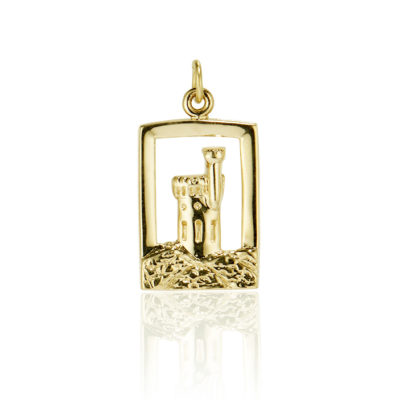 Our Casco Castle Charm in Gold
Options
Available in 14k yellow gold
Designer
Brown Goldsmiths
About This Piece
This representation of the Casco Castle is near and dear to our heart. Still standing in South Freeport, this castle was originally part of an old hotel. Built in 1903, the hotel was linked to the development of the electric trolley car and was meant to be a special destination with sweeping views of  Casco Bay, beautiful gardens and even a zoo. However, the hotel burned down in 1914. The Casco Castle still watches majestically over the harbor in our little community.
This is a wonderful memento to capture your trip to Maine. Explore our other special Maine charms.
We'd love to see you in our showroom in Freeport, Maine to see our full selection of jewelry.