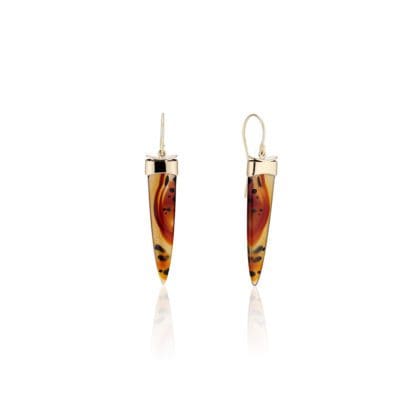 Montana Agate Earrings with Yellow Gold
Designer
Brown Goldsmiths
About This Piece
Montana Agate is believed to have formed millions of years ago due to volcanic activity in the Yellowstone Park area. These specimens of Montana Agate are, therefore, rich in color and history!
Thoughtfully handmade with detailed 14k yellow gold touches which compliment the amber, chestnut and chocolate colors of the agate. These earthy designs measure 2 inches in length including wire hook. #393561
Another set of earrings which we think embody the beauty of nature are these Malachite and Azurite earrings.
Pay us a visit in our showroom located in the heart of the stores in Freeport to see this pair or continue shopping earrings.
Pssst…don't forget to ask us about our Earring Club!