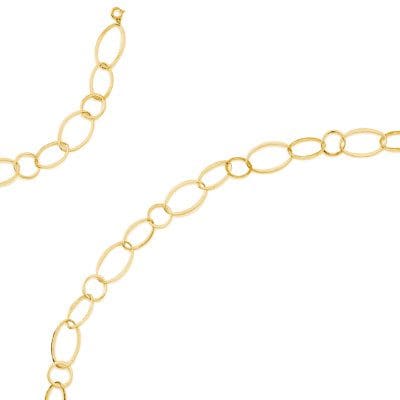 Hammered Link© Necklace
Options
Available in 18 karat yellow gold, 14 karat yellow, white or rose gold in any length.
Price
$3,395.00 in 20" 14K yellow gold
Designer
Brown Goldsmiths
About This Piece
An array hand-fabricated oval and round link necklaces and bracelets can join to vary style and length. Hammered for casual elegance, they go just about anywhere, for just about any occasion. 14k yellow gold Handmade Multi Link necklace 20″ long. #230708
Each piece includes a playful mix of ovals (approximately 1″x1/2″ , 1/2″x3/4″) and rounds links, (approximately 1/2″ diameter).