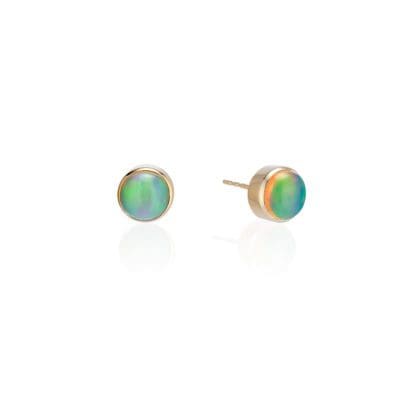 About This Piece
Ethiopian Opal discovery was actually not so long ago in 1994. Prior to that, Australia was the most abundant source. It's fun to think about what other discoveries are on the horizon for gems.
It is the microscopic collections of silica spheres within Ethiopian Opals, and all opals, which diffract light and provide the magical display of color we associate with the gem.
These round studs are 8mm in diameter (roughly .3 inches). With their 14k yellow gold setting, they are wonderfully playful and eye-catching. #393416
Put this pair towards our Earring Club!
Pay us a visit in our showroom located in the heart of  the stores in Freeport, Maine. We'd love to see you!