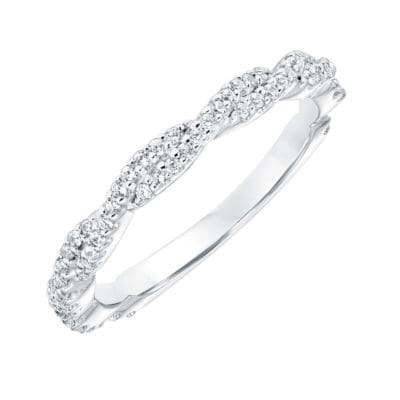 About This Piece
Diamond twist band, made in 14k white gold, with two diamond bands entwined into one ring. A great choice as a stand alone ring or an elegant companion to an engagement ring. Covered by the FOREVER FIT Limited warranty.
Also see this band with only one diamond strand.
Shop our twisted wedding rings here online or stop by our Freeport, Maine showroom to see our full collection of Men's and Ladies wedding bands.