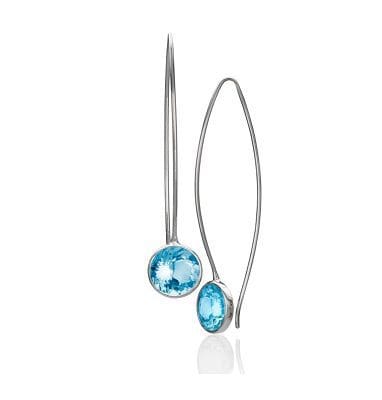 Comet Earrings with Blue Topaz
Options
Available in 14k yellow EcoGold and with Black Spinel, Amethyst, Peridot and Opal
About This Piece
These  Long Comet Earrings are represented with clean dramatic lines of EcoSilver ending with a flash of color. Here, the color is a Portuguese cut icy Blue Topaz. Approximately 1.5 inches in length. If you're looking for a pop of color, these earrings will do the trick. #265574.
These beautifully designed Long Comet Earrings are available in many other options including Yellow Gold, Rose Gold, and several other stone options as well.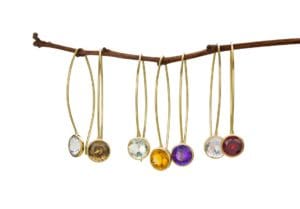 If you like topaz, explore more designs here. Or return to our earring selection.
We'd love to see you in our showroom with a location in the heart of the Freeport Outlets!
Pssst…don't forget to ask us about our Earring Club!