Diamond Studs with Bezel Setting
Options
Available in 14k yellow gold. Matching diamond pendant necklace.
About This Piece
They are a staple for every wardrobe – classic diamond studs. And believe it or not, they can all be so different. These .10 carat diamonds are in a 14k white gold bezel setting. This setting protects the diamond from impact and damage while also making it appear larger. We also have a lovely diamond pendant necklace to match. #101243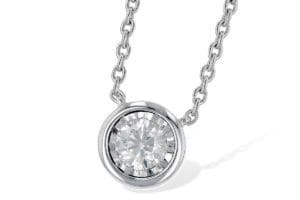 Pay us a visit in our showroom located in the heart of the Freeport Outlets to see our variety of Diamond Stud Earrings.
Pssst…don't forget to ask us about our Earring Club!