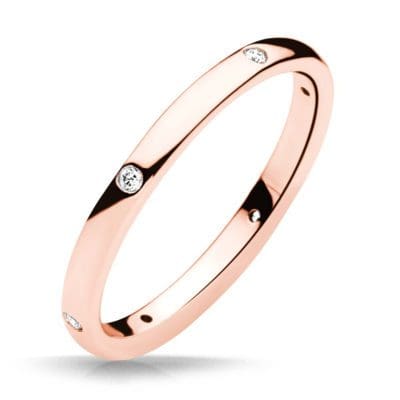 Claire Band in Rose Gold
About This Piece
This beautiful 14K rose gold ring is set with eight round brilliant diamonds to create an elegant yet understated look with just the right amount of sparkle. Fantastic as a stand alone band, an exquisite wedding band, or both. Also available in yellow gold or white gold.
#060733
Click here to see more Wedding Bands, Engagement Rings, or Diamond Rings.
Visit our showroom in Freeport, Maine to see our full selection of jewelry. We are nestled in the heart of Freeport, just a block from L.L. Bean flagship store.