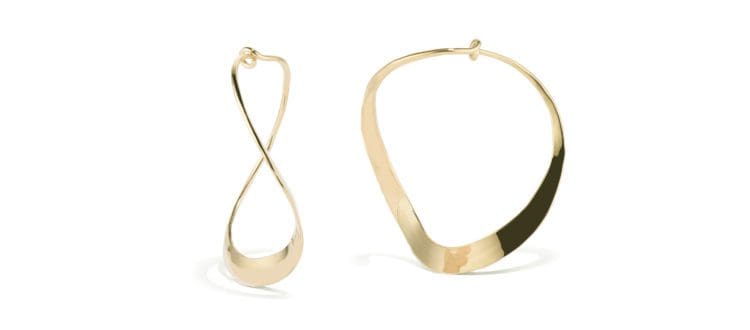 The Brown Goldsmiths Earring Club
We all love rewards. No matter the system – stamps, stickers, points or punch holes, when we earn enough of the identified "checks," we feel like we  have won the lottery!
One of our "jackpot" scenarios is our Earring Club. Here is how it works in 5 easy steps:
1 – Visit us and enjoy a coffee and warm cookie (or browse our earrings on our website with your feet up).
2 – Try on your favorites and buy a pair of earrings…or a few (for you, a friend, your Mom).
3 – Receive a card that will keep track of your purchases of 5 pairs total within 2 years.
4 – Upon your 5th purchase of earrings, you've earned a 6th pair valued at the average price of your 5 sets (up to $500) for FREE…and it never expires!
5 – Go out and celebrate (wearing one of your favorite sets of earrings).
Shop earrings or pay us a visit in our Freeport, Maine showroom to see our full selection of jewelry.